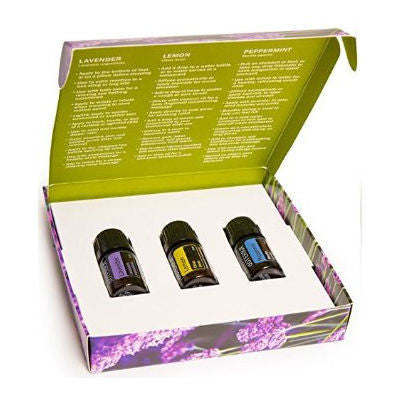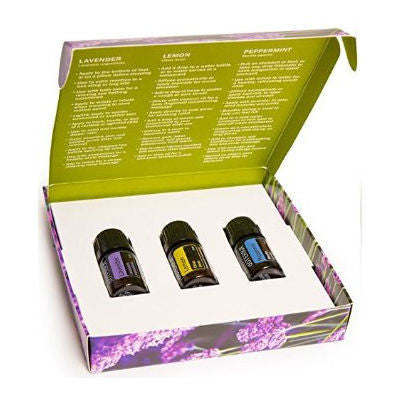 doTERRA Essential Oil Starter Kit
A great introductory kit of 100% pure essential oils. Contains 5ml bottles each of lavender, lemon and peppermint oils.
Lavender - the "swiss army knife" of oils - good for arthritis, bronchitis, cold sores, depression, earaches, flu, reduces blood pressure, migraines, sedative.
Lemon - powerful antiseptic and cleansing properties - good for insect repellent, improve circulation, respiratory infections, uplifting. Good additive to drinking water.
Peppermint - calms temper, cools joints, invigorating, improves circulation and settles tummy.
Boxed Kit - 14 x14 cm