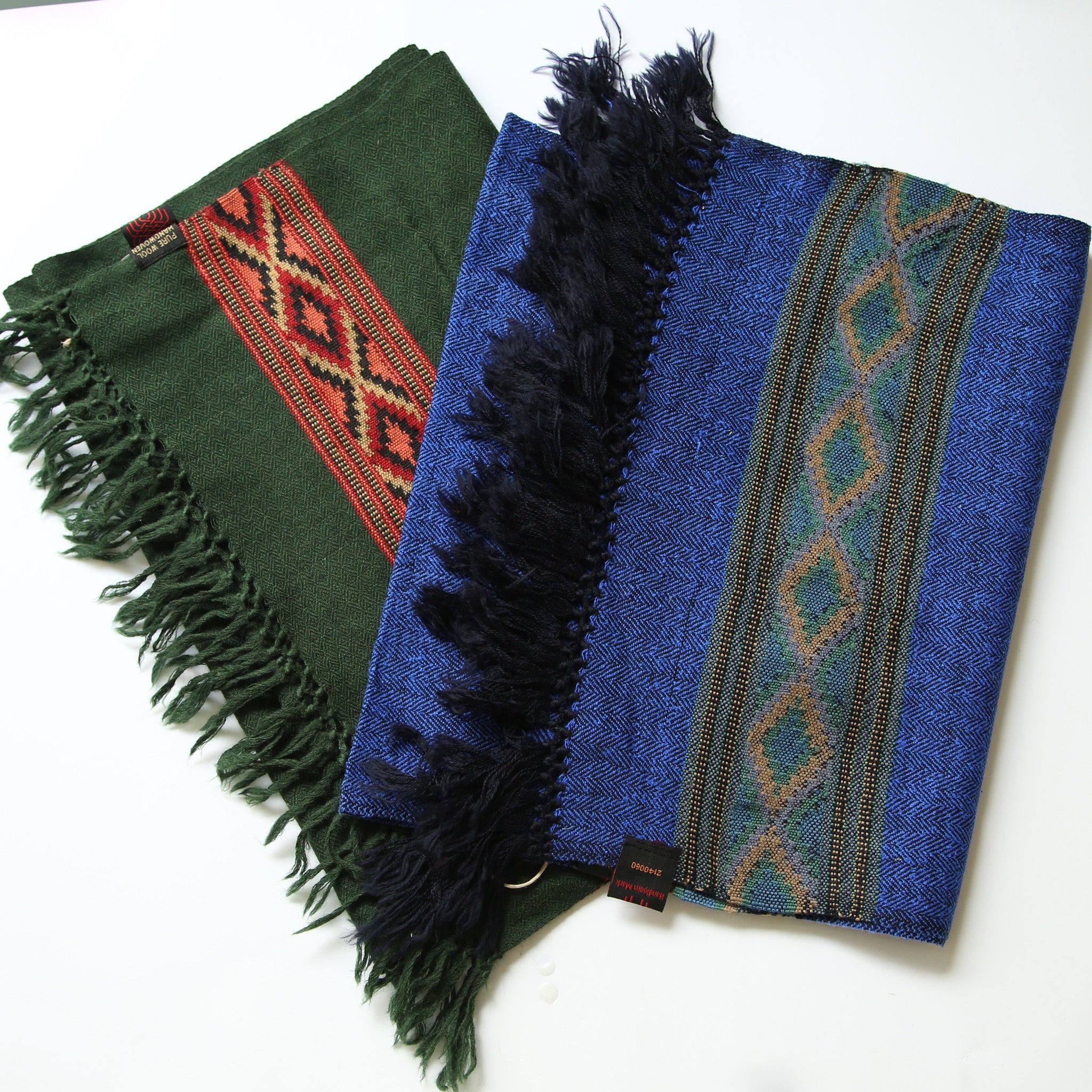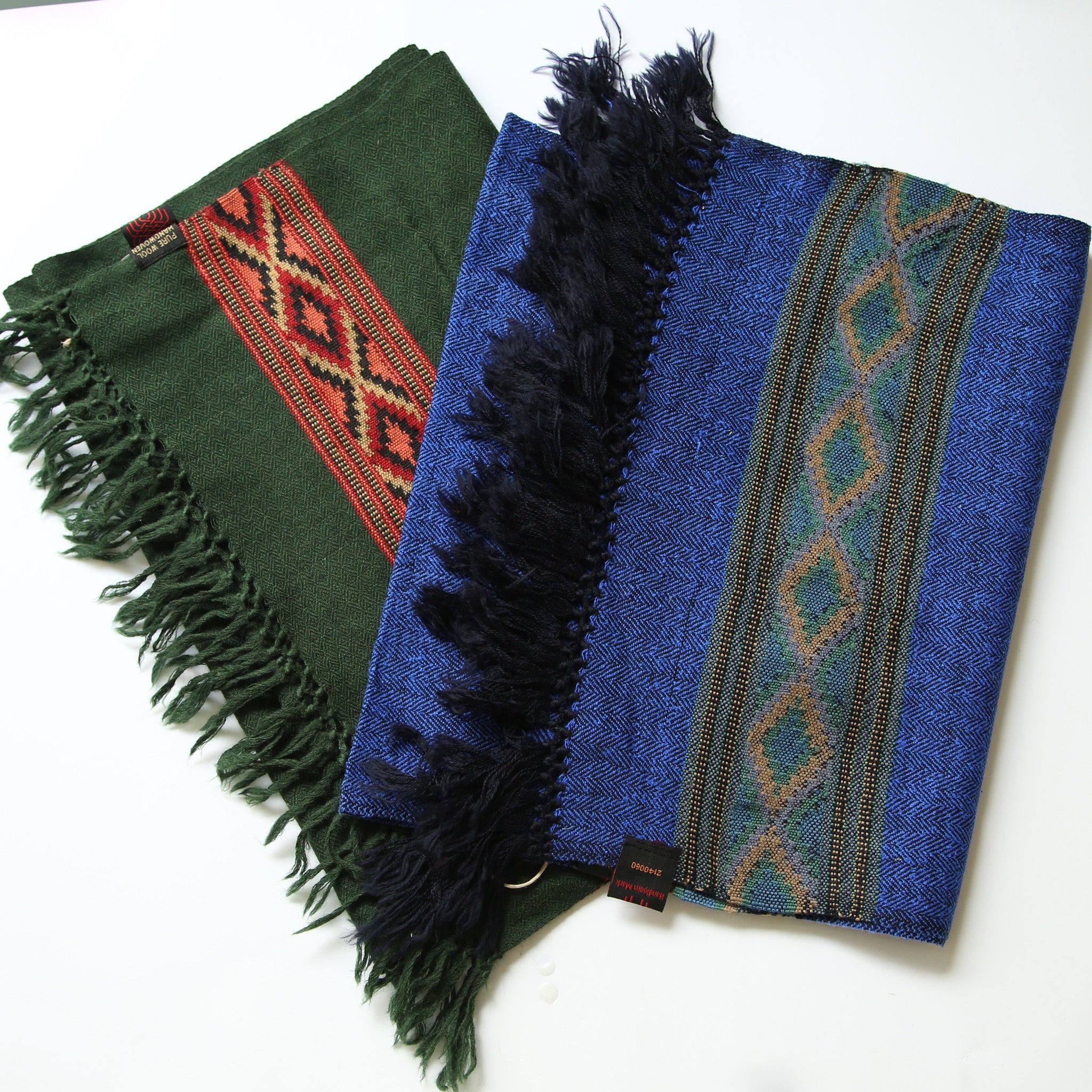 Kullu Wool Scarves - Modern Traditional
These modern yet traditional scarves are warm, soft and made of pure natural fibres. Available in blue or green. Made from 100% pure Himalayan sheep wool, they are traditionally worn to this day. (border design signifies the Kullu region of Himachaal Pradesh). Handwoven and hand loomed. These scarves will keep you really warm!
Purchasing this product you are helping keep alive this ancient craft.
1.8 x 0.33 m approx