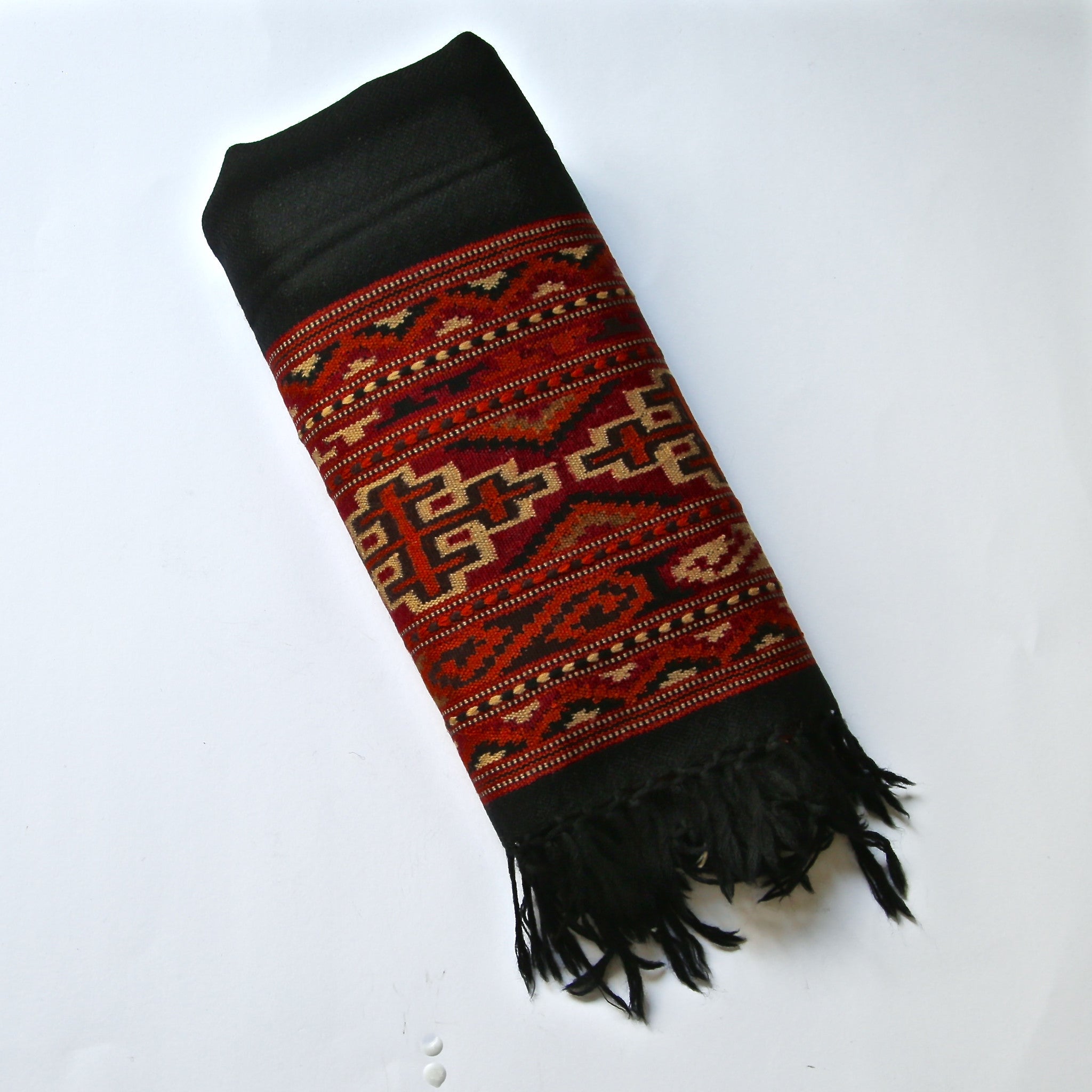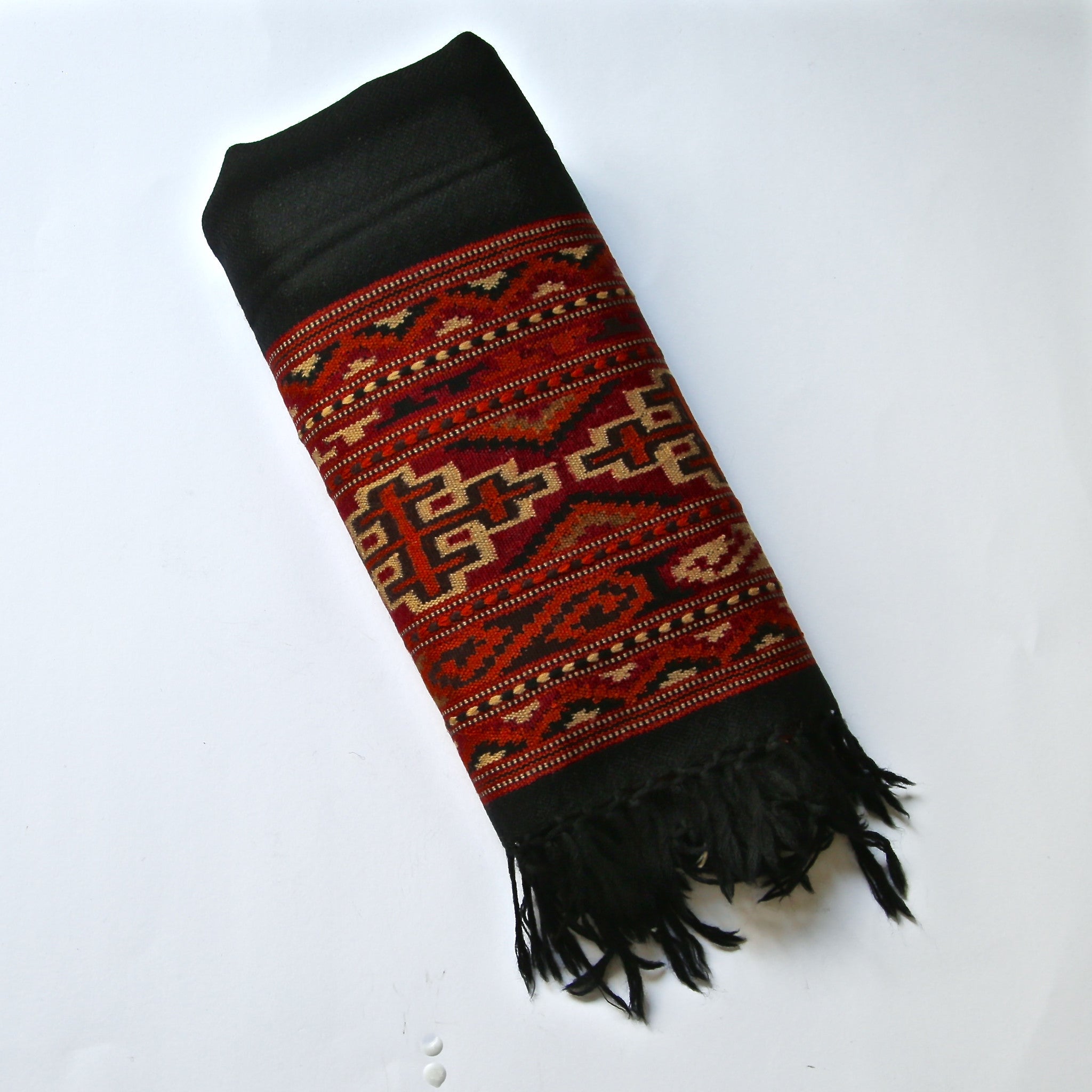 Kullu Wool Shawls - Traditional Largest Border
This modern yet traditional shawl is warm, soft and made of pure natural fibres. Made from 100% pure Himalayan sheep wool, it is  traditionally worn to this day. Border design signifies the Kullu region of Himachaal Pradesh. This largest border is a complex design and only available in elegant black.
Handwoven and hand loomed. These shawls will keep you really warm!
Purchasing this product you are helping keep alive this ancient craft.
2 x 0.7 m approx.