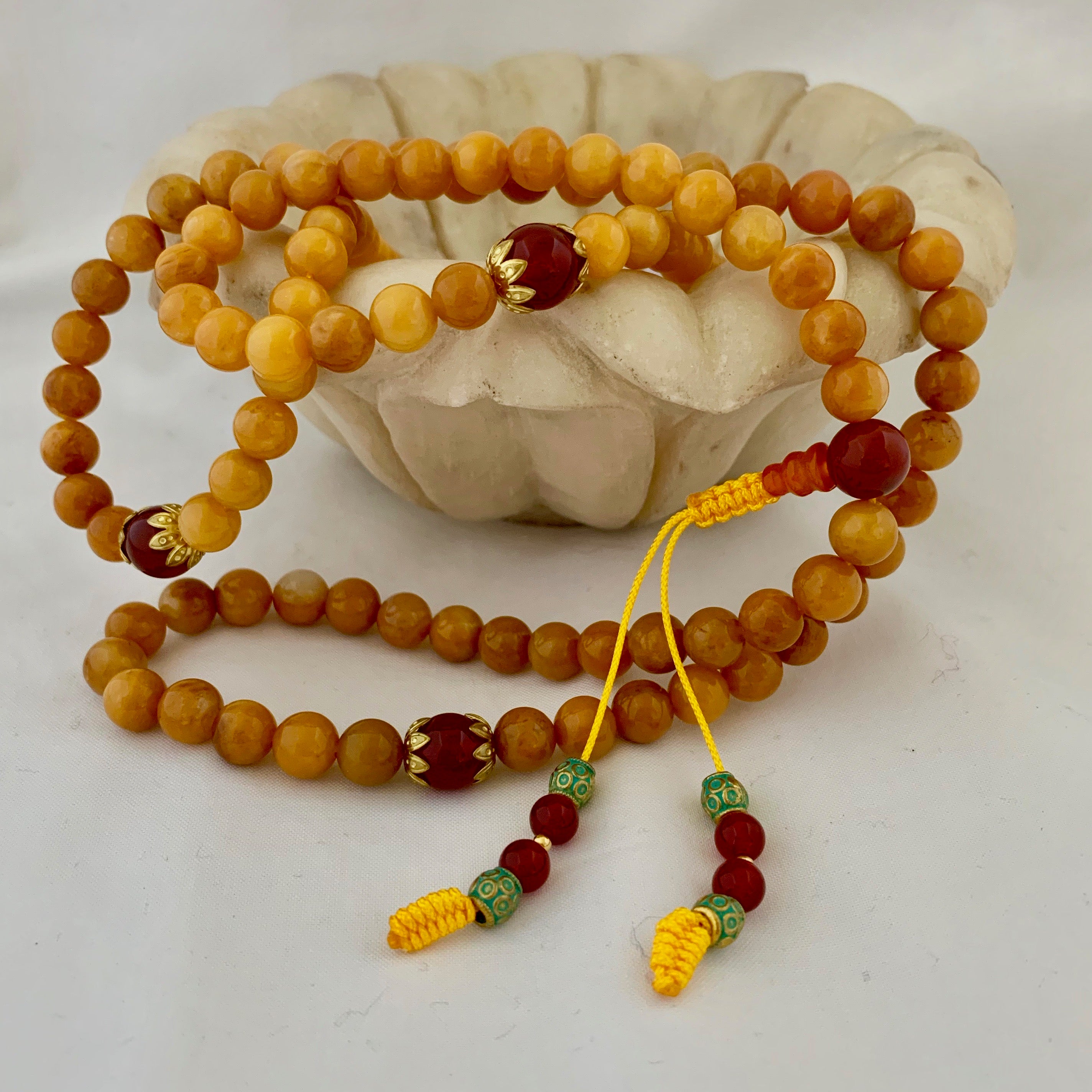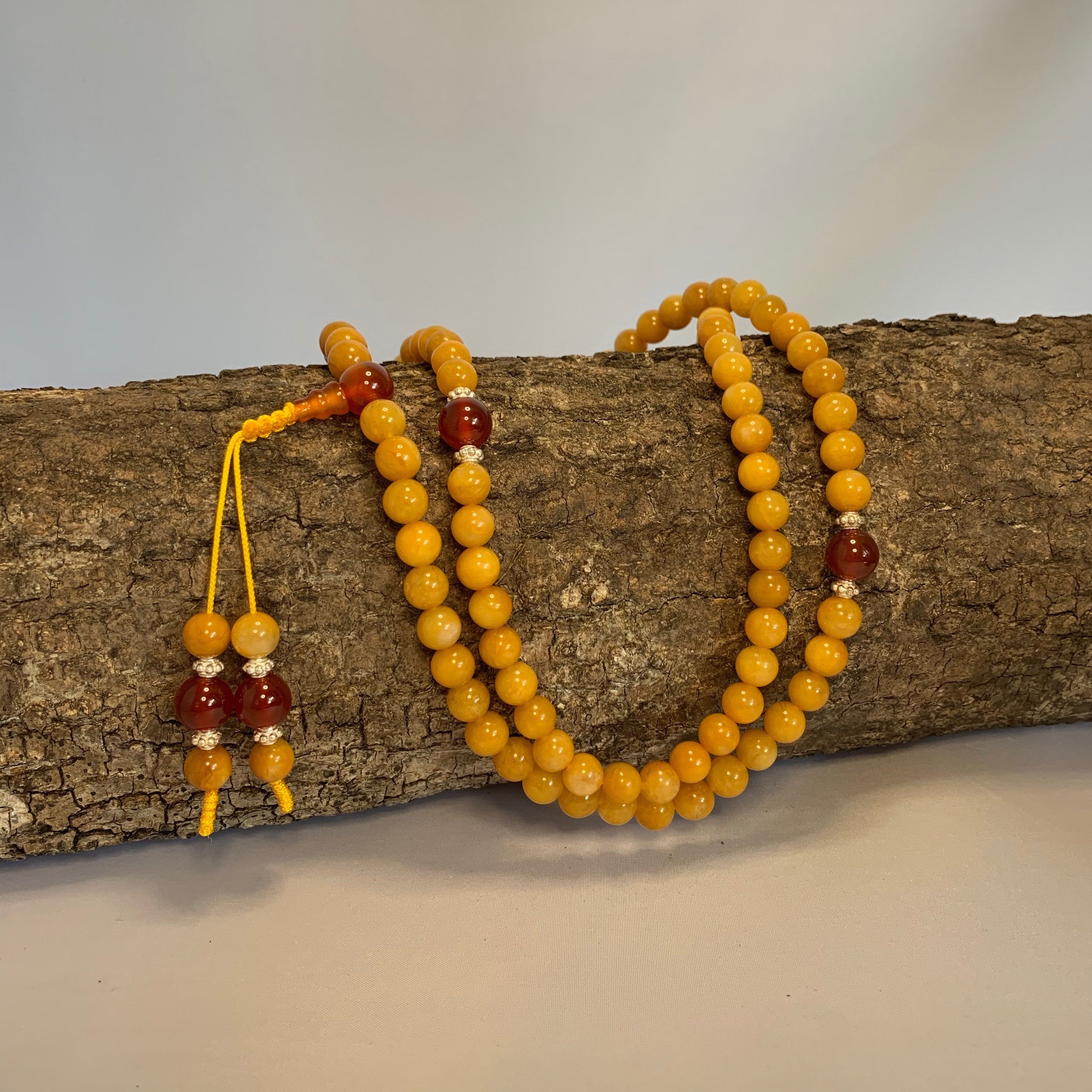 Sacred Treasures Yellow Jasper Mala
Yellow Jasper is widely known to be used for protection during spiritual work or physical travel.
Physically, Yellow Jasper can be used to help cleanse and detoxify the internal organs, including the liver, gall bladder and intestines strengthening the immune system, relieving nausea and alleviating indigestion.
This mala is uses 8mm Yellow Jasper and is accompanied by 10mm red agate spacer beads with a mala bag included.