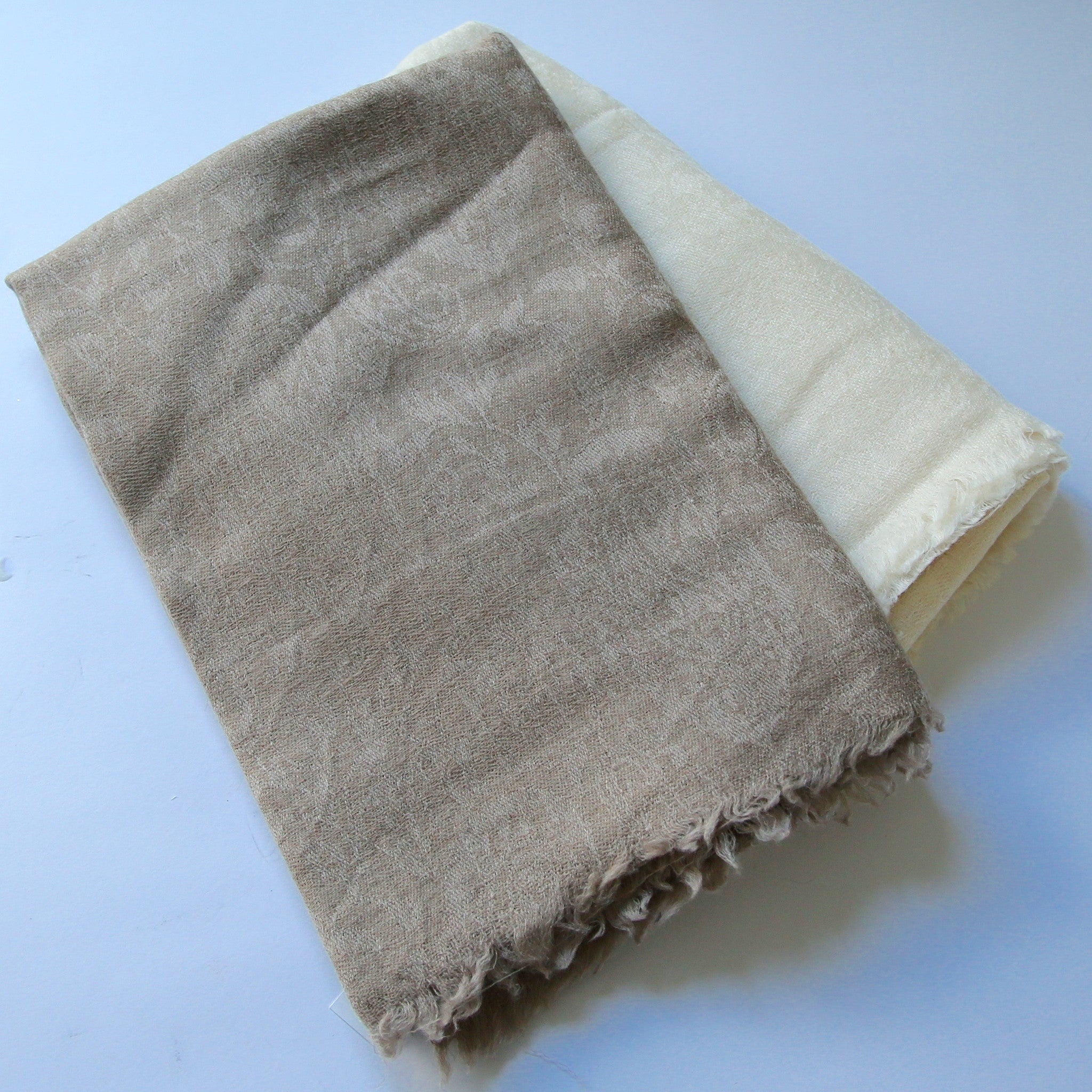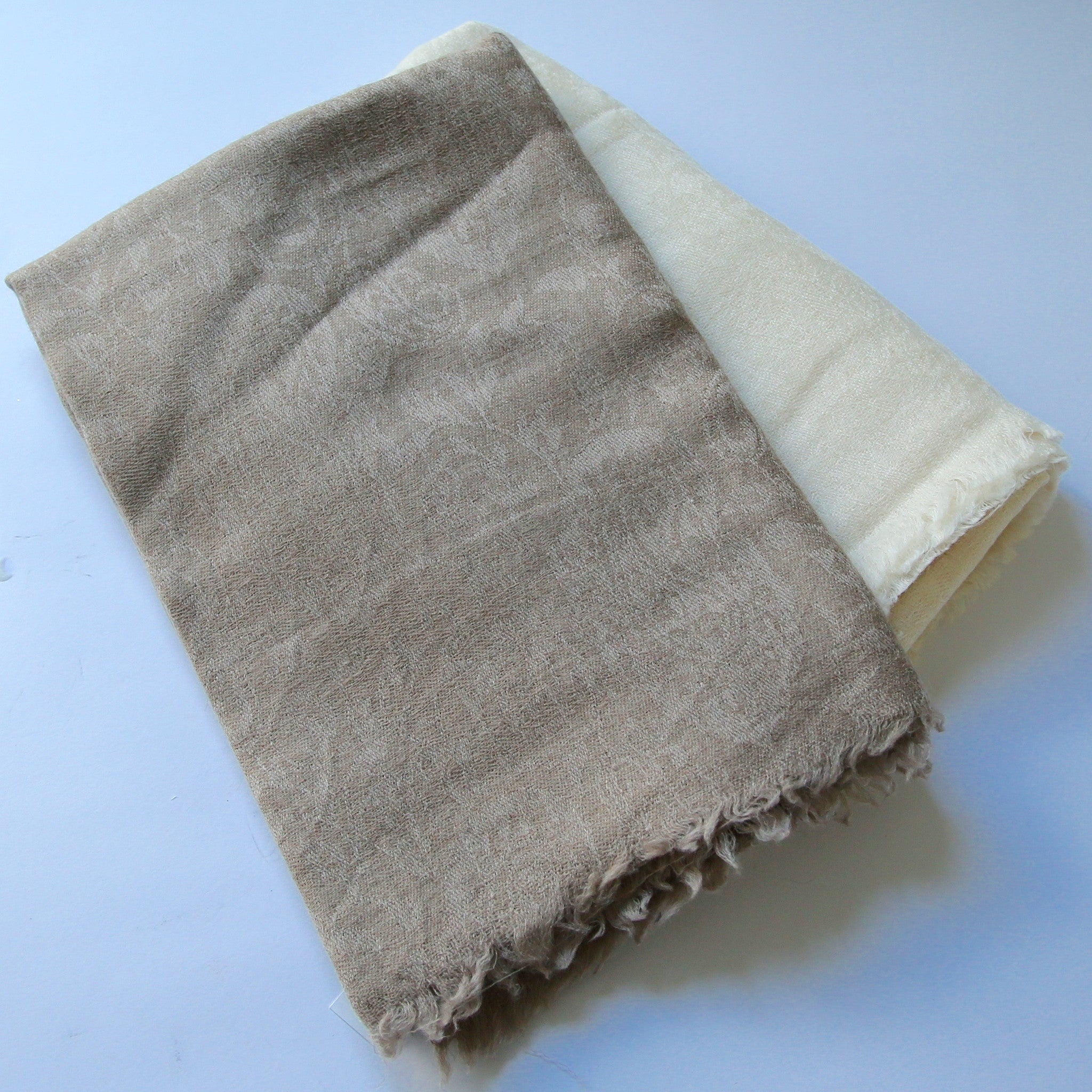 Ladakhi Pashmina Shawls - Damask Natural Colours
Finest quality, 100% pure Ladakhi pashmina shawl - only in natural fibre colours of white or mushroom - plain with the fine detail of an inlaid damask pattern.
Made by nomadic peoples, high in the Indian Himalayas. 
Purchasing this product assists in keeping this traditional art alive.
2 x .7 m