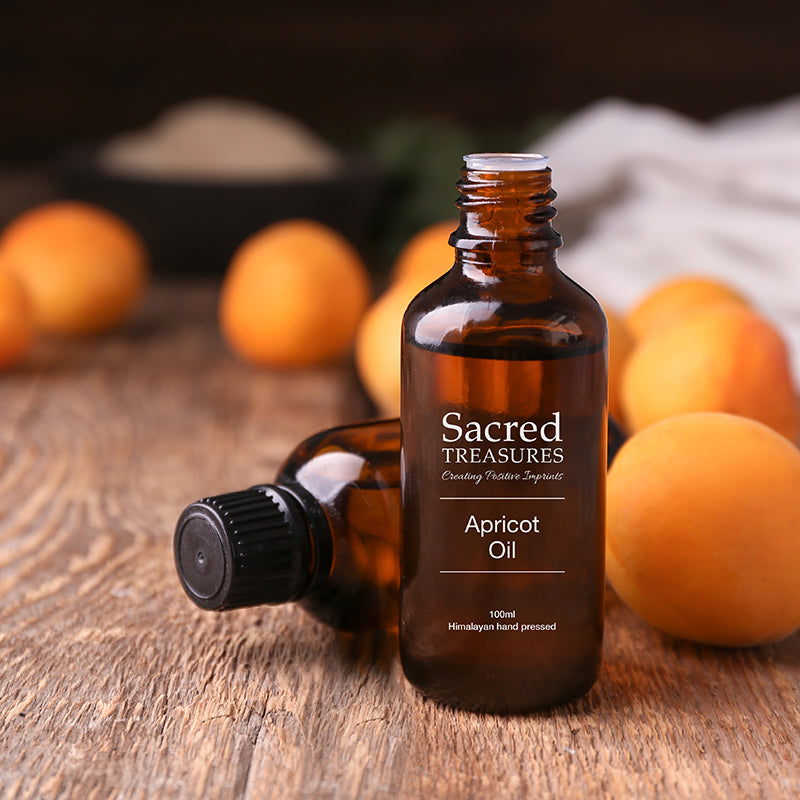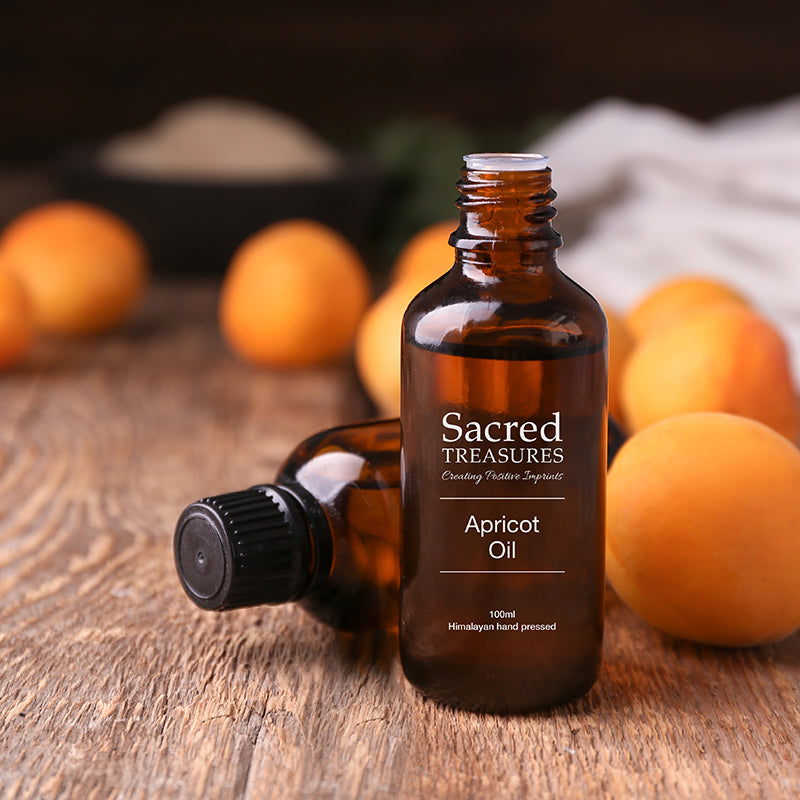 Sacred Treasures Pure Stone Ground Apricot Oil (100ml)
This 100% pure apricot oil from the Himalayan region of Ladakh is very rare to obtain. Using traditional methods it is meticulously ground by hand to produce a sweet, mellow fragrance and fine textured oil that allows maximum absorption to the skin and contains deep restorative qualities.
Use as a daily body moisturiser, quality massage oil or carrier oil. The pure quality of this product transforms skin to optimum health through its high volumes of Vitamin E, A and C.
Naturally nourishing and free of chemicals, it's time to treat your skin to a deeper luxury – Himalayan pure and simple!
100ml