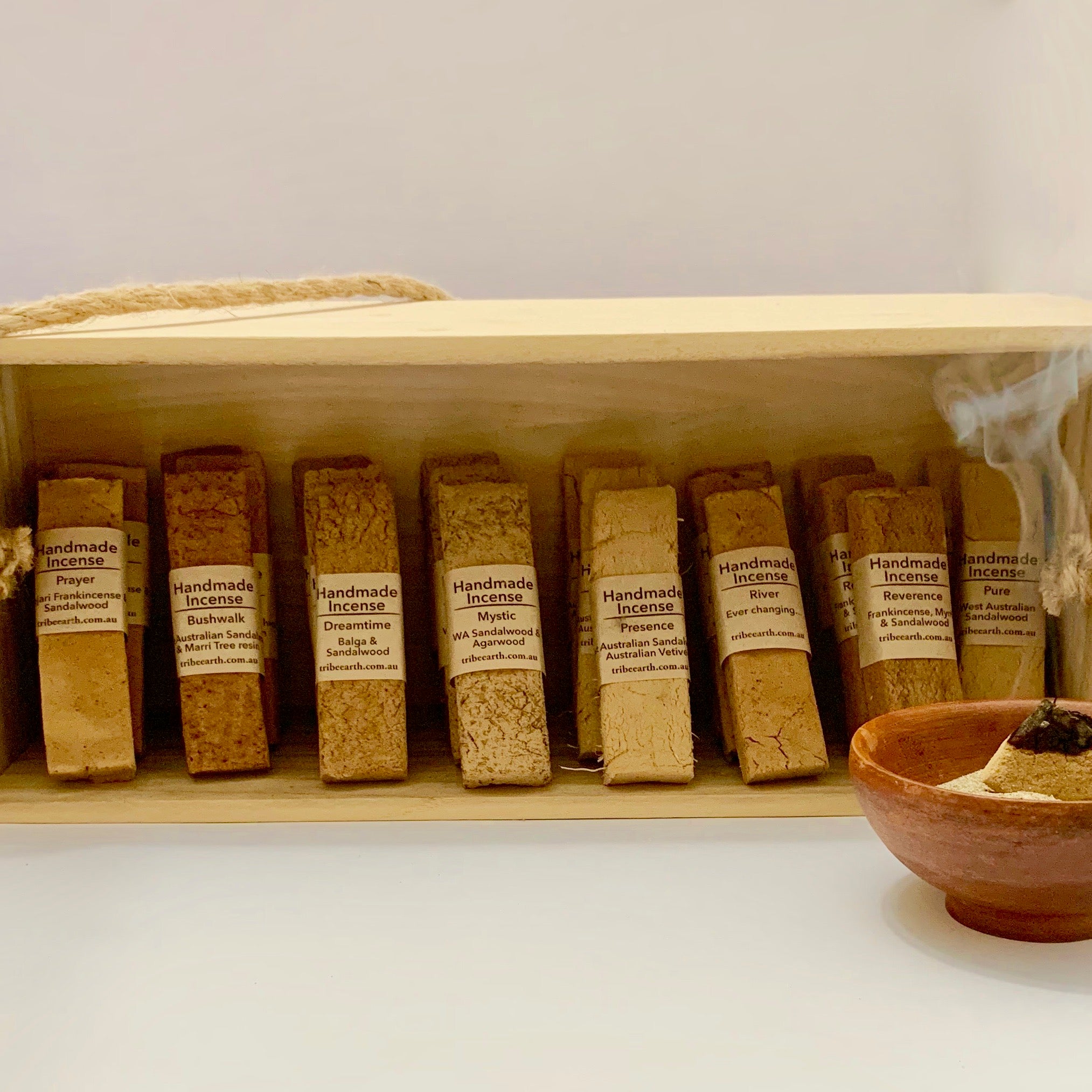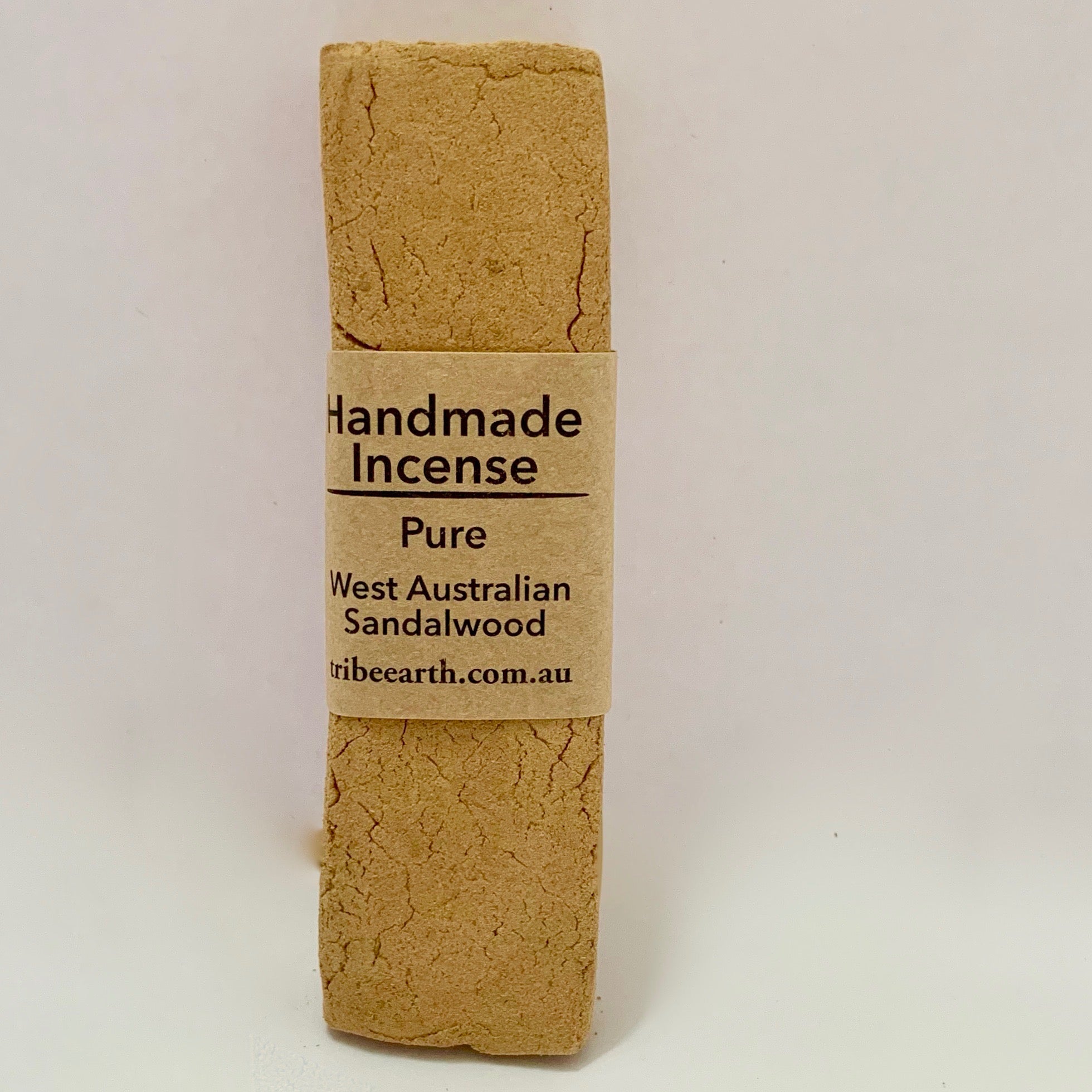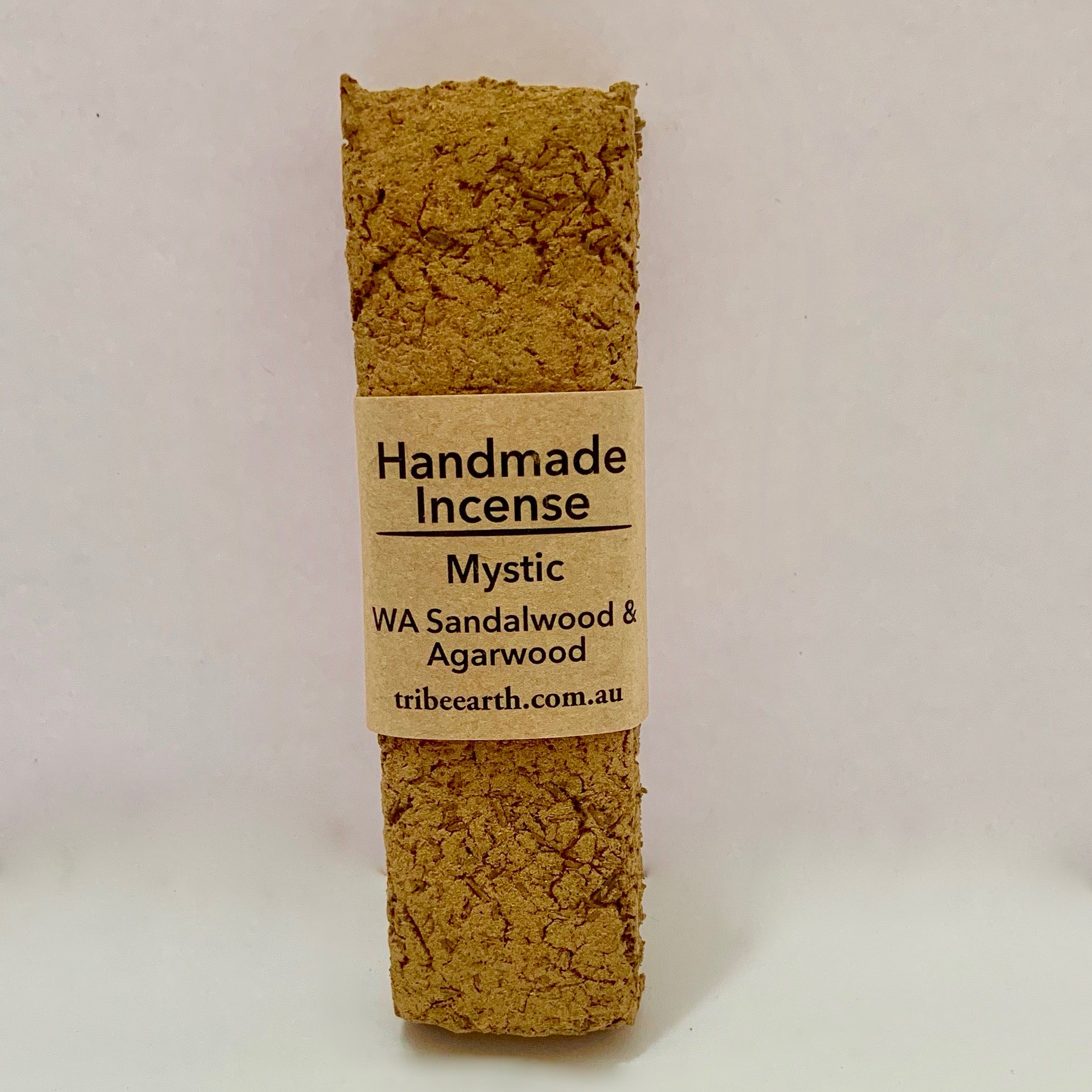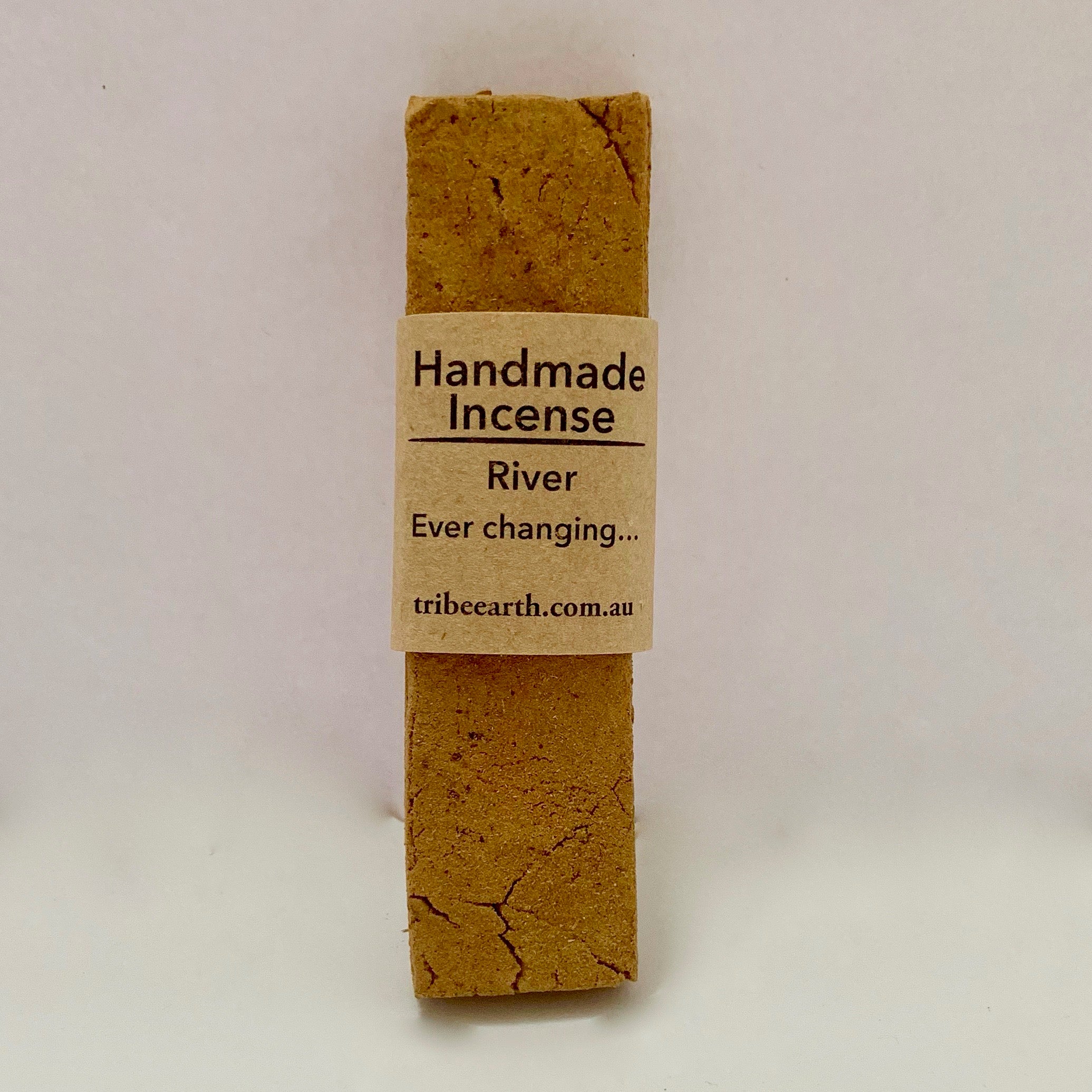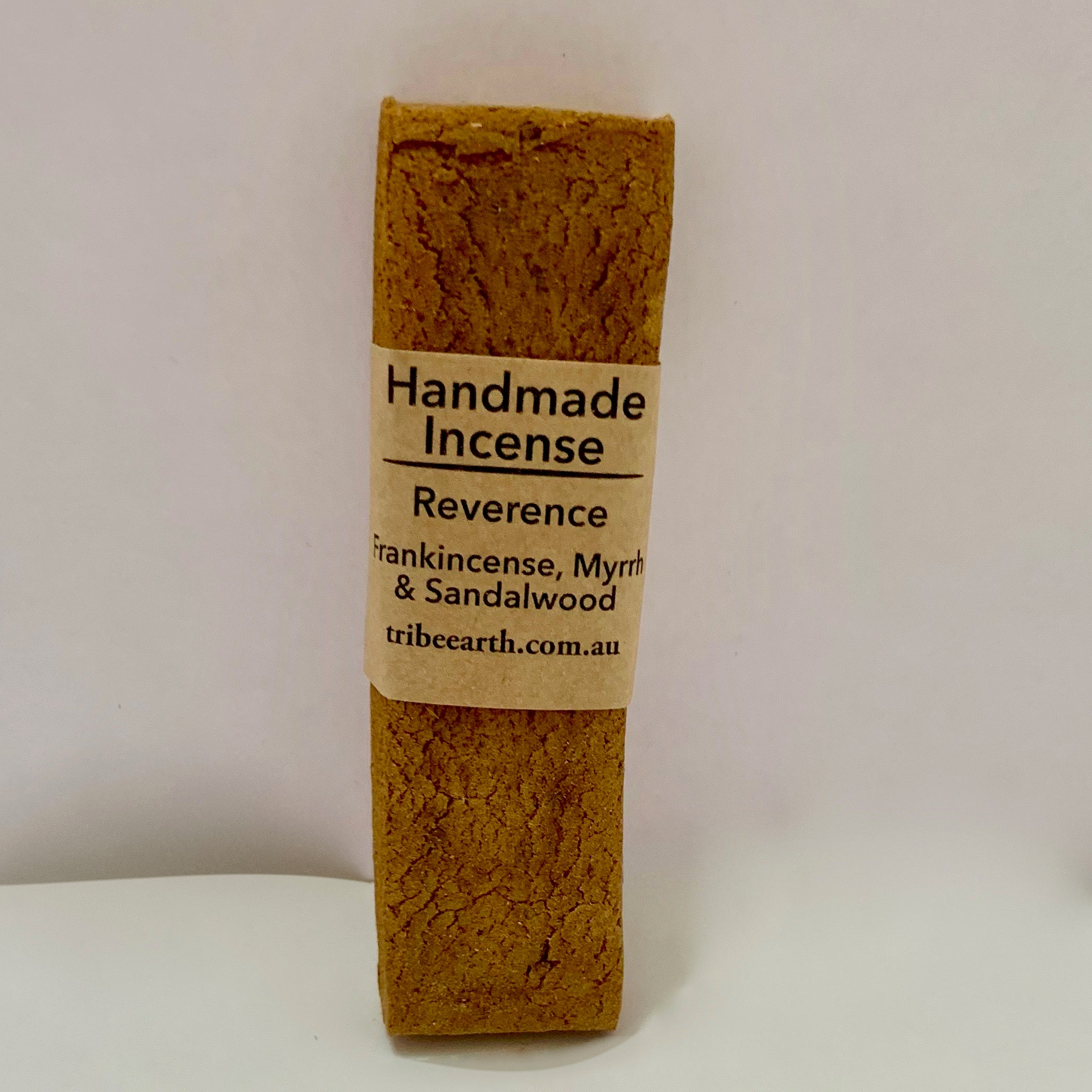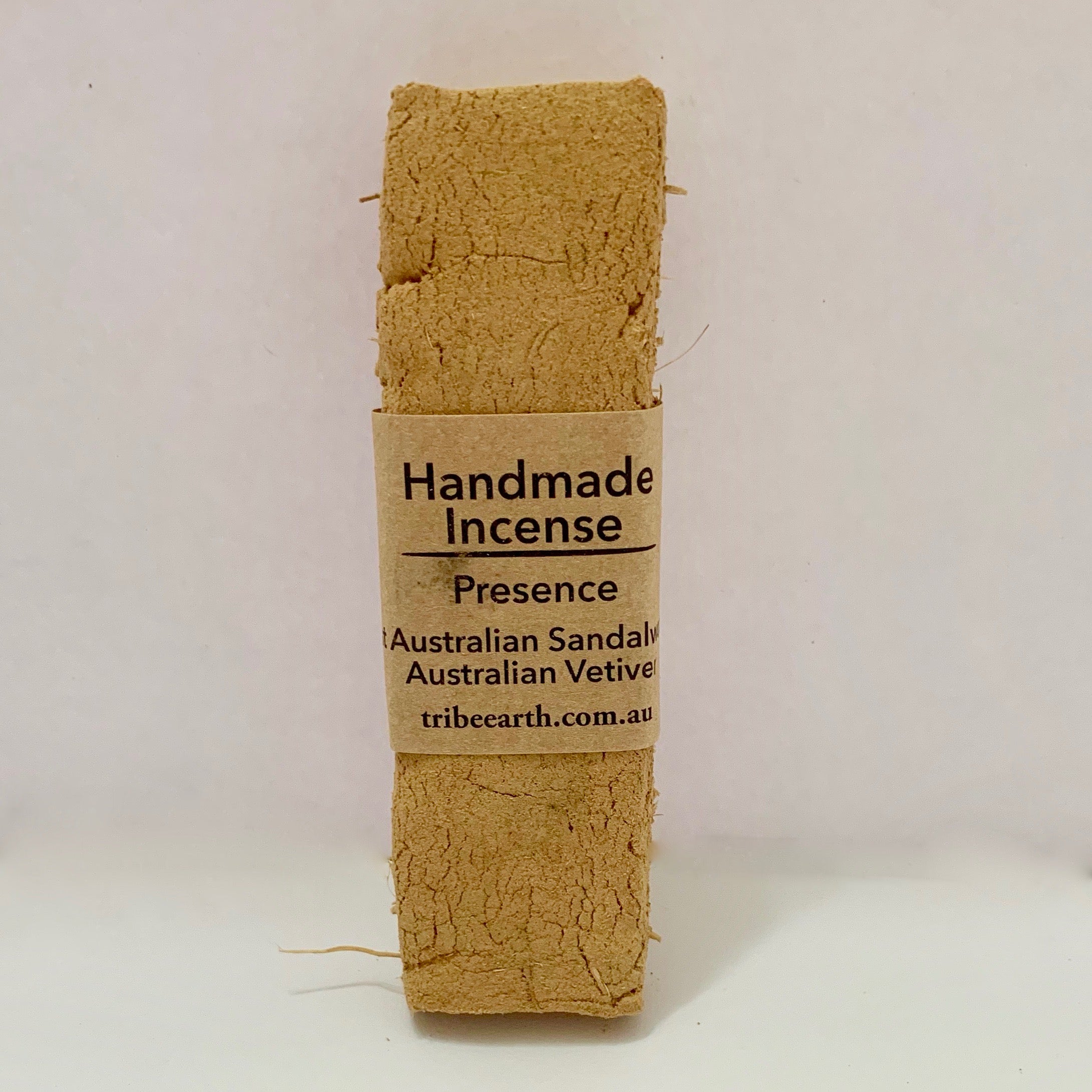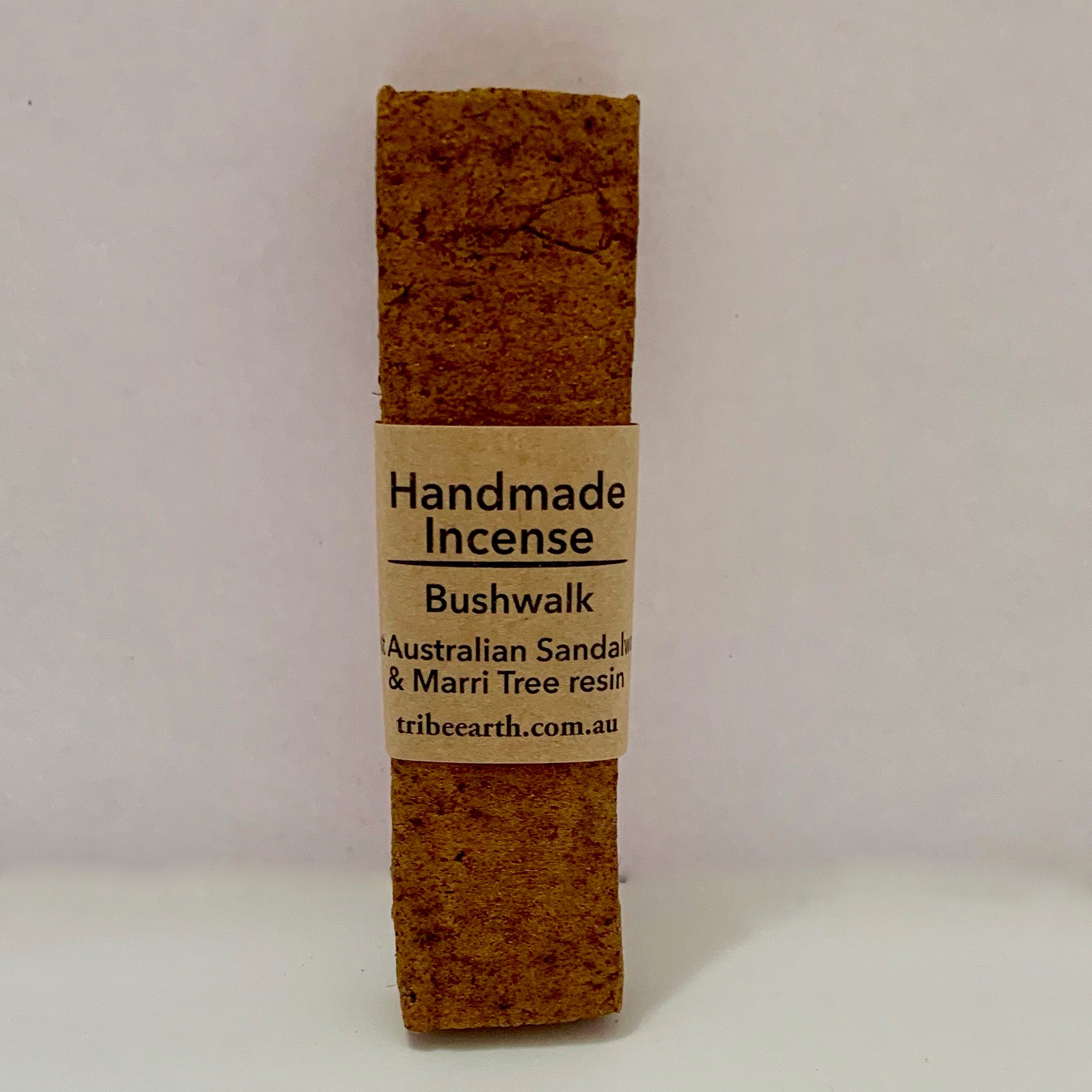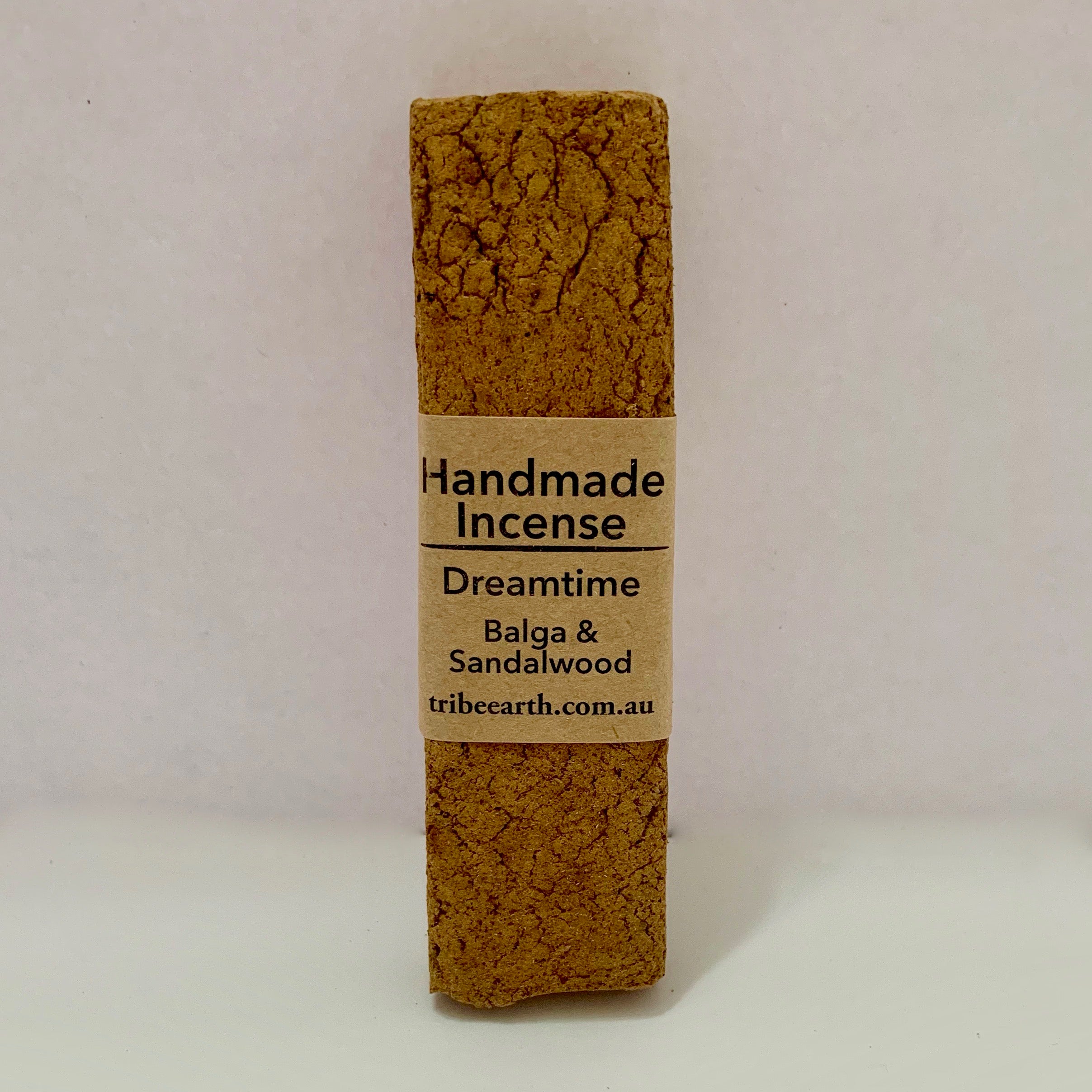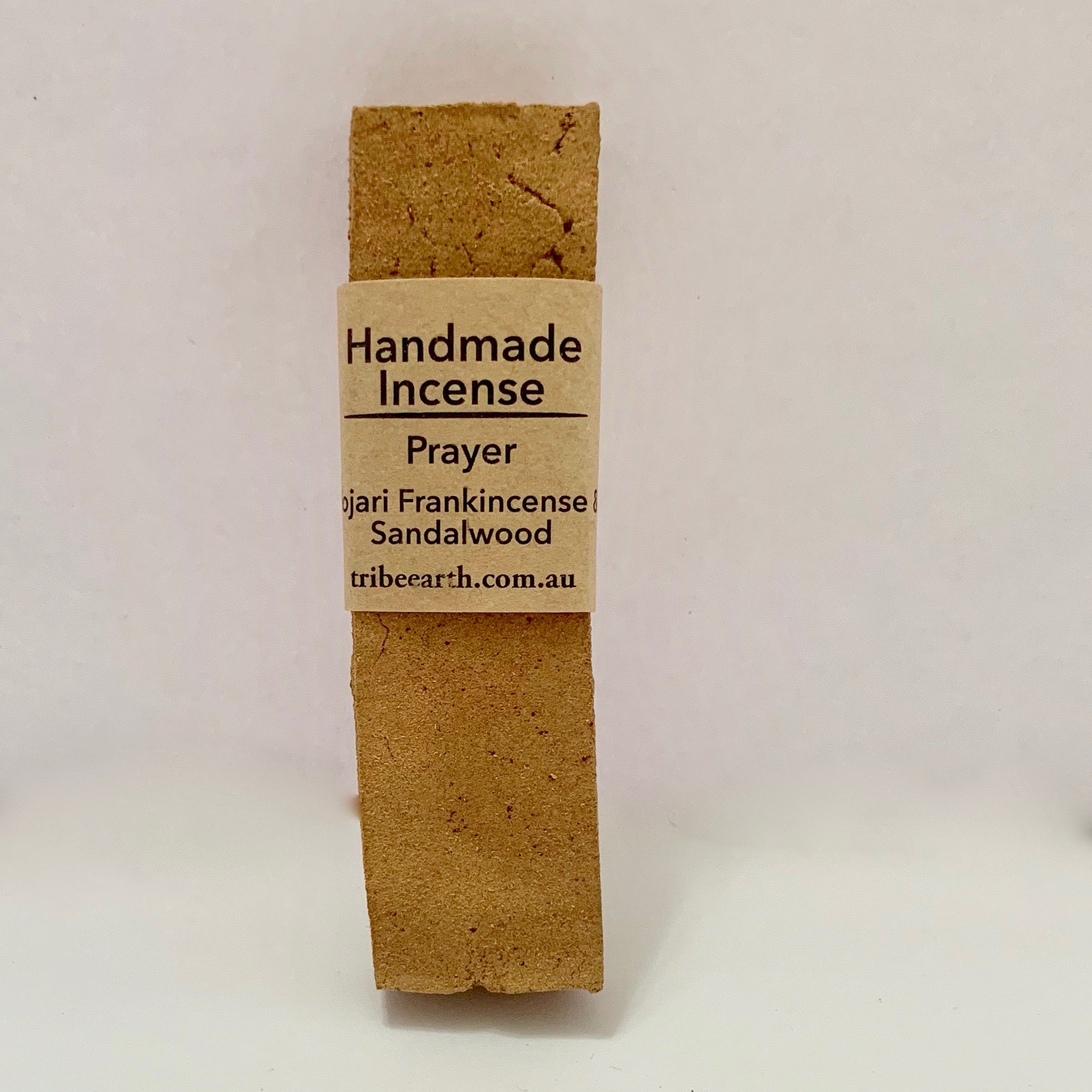 Hand Made Incense Planks
These beautiful hand made incense planks are created using only plant materials. There are no essential oils or extracts, glues, toxins or additives! 
Each plank has been made in the traditional way.
Firstly, grinding the raw materials, then mixing it by hand into a dough, crafting the dough into planks and dehydrating at low temperatures.
Our plank range includes -
Pure - 100% Western Australian Sandalwood
Reverence - WA Sandalwood, Myrrh and Hojari Frankincense
Mystic - WA Sandalwood & Agar wood
Prayer - WA Sandalwood and Hojari Frankincense
Bushwalk - WA Sandalwood and Marri Gum
Dreamtime - Western Australian Sandalwood and Balga
River - an ever changing blend of what's available 
Presence - Australian Vetiver and WA Sandalwood 
Rose - WA Sandalwood (Santalum spicatum) and Moroccan Rose resin
All of the ingredients are sustainably and ecologically harvested. Each plank burns for about 20-40 minutes. Just break a piece off and burn in any fireproof dish. These incense planks are delicate and can break during delivery, however incense is usually broken by hand before use anyway.