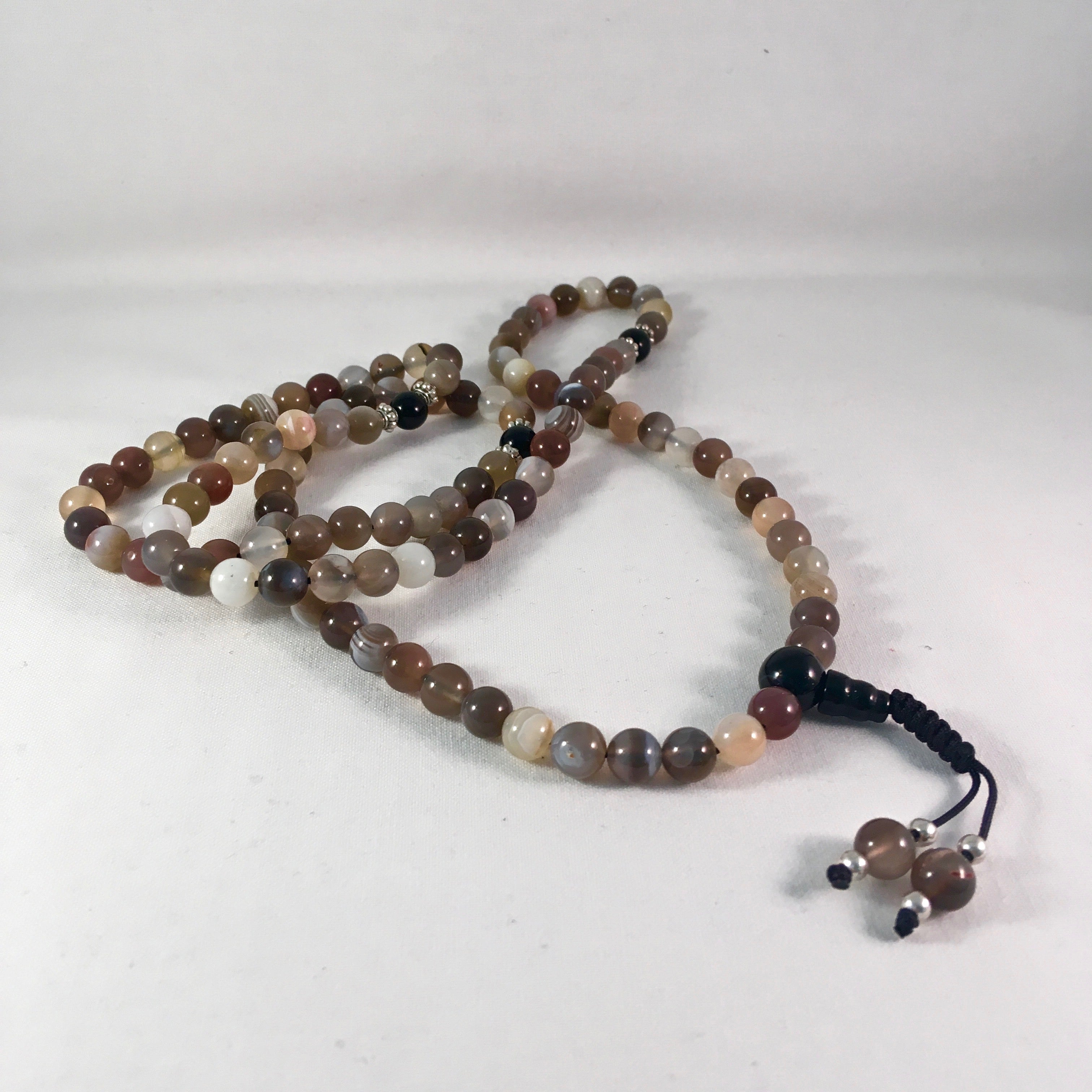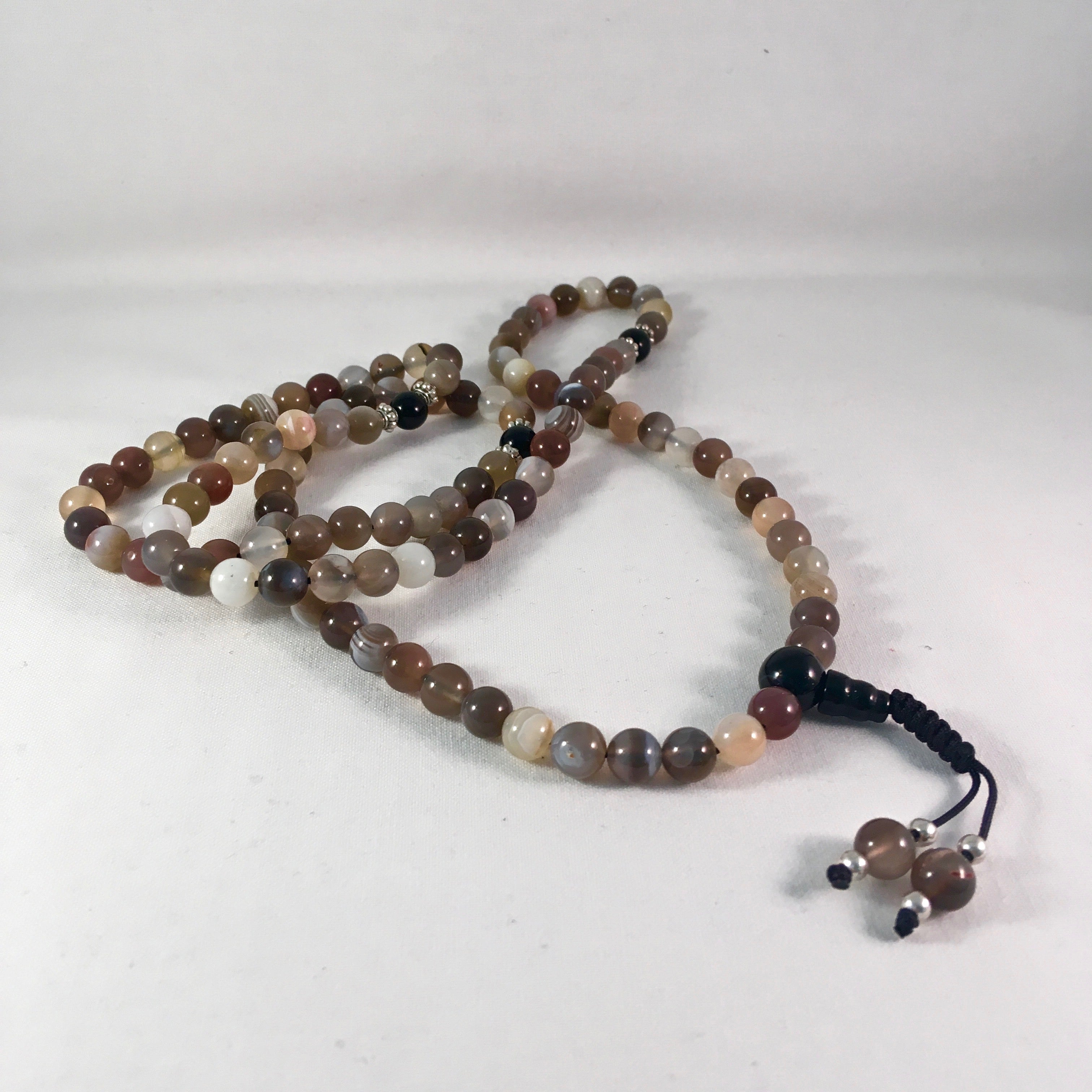 Agate Mala
8mm agate beads with onyx and silver markers, finished with a snake knot and smaller onyx beads. Almost all agate will be multi-coloured.
Agate belongs to the Quartz family of minerals. Agate was first discovered sometime around the 3rd or 4th century B.C. by the Greek Philosopher Theophrastus, who named the stone after the river Achates, in which it was found.
Comes with a silk mala bag.
Agate helps balance emotional, physical and intellectual energy, and harmonize yin and yang,