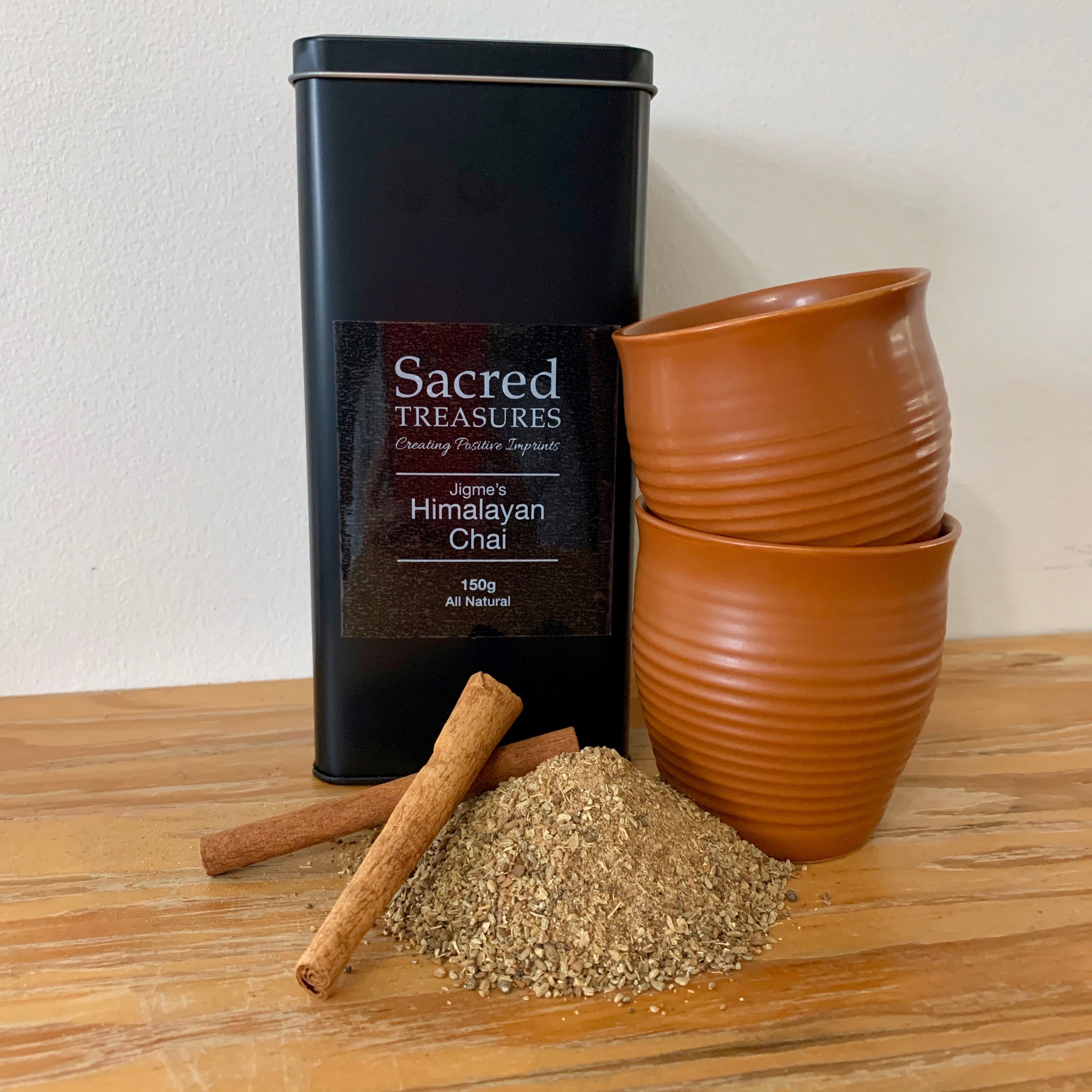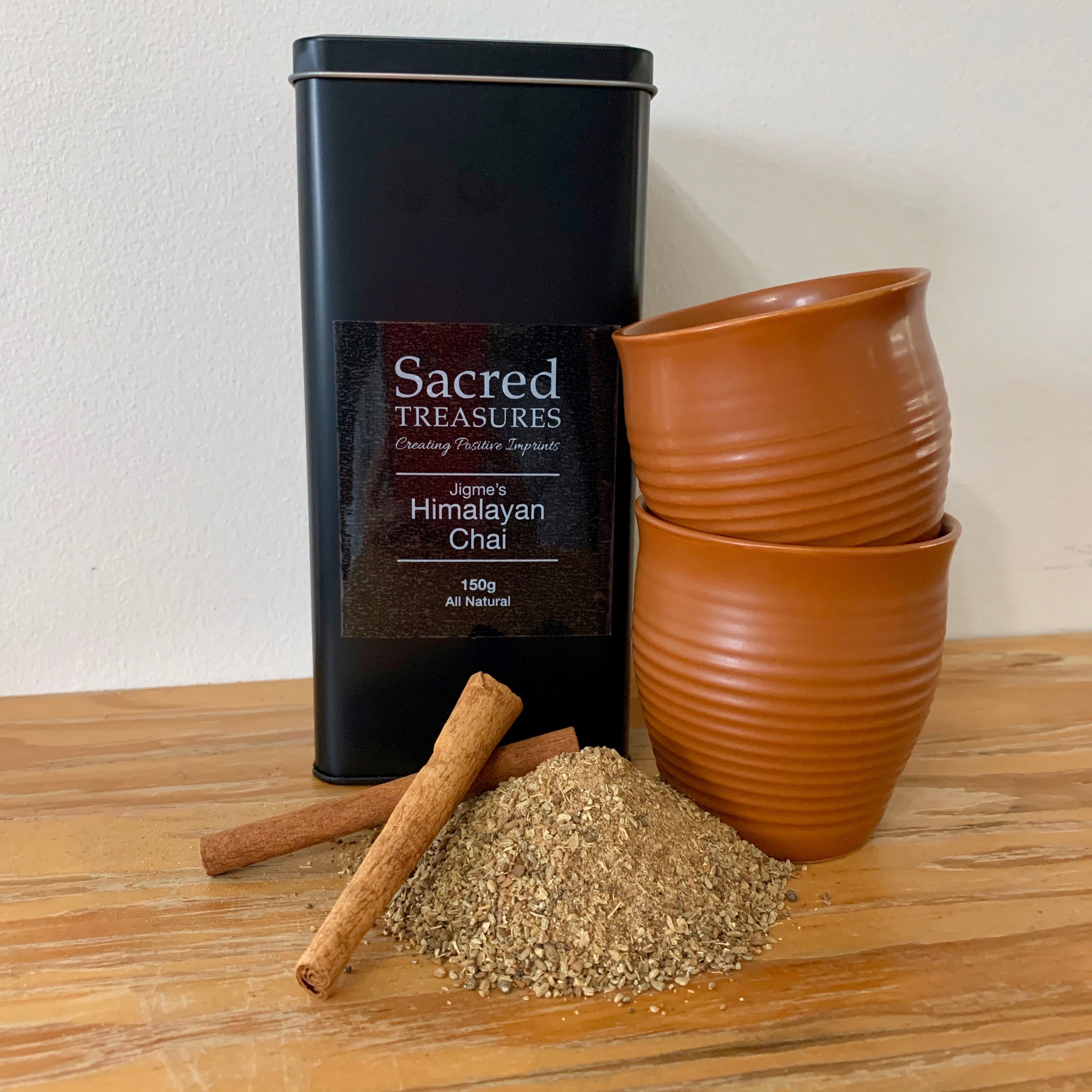 Chai for Two
This is a nourishing product of our Sacred Treasures Range. For those of you who know Sey Jigme's passion for food and chai this has been a must buy, so now we are introducing it to others.
Surprise your friends with an authentic Himalayan gift that offers sharing and caring.
Contents included two chai cups, authentic spice mix and tea.
Total value of $41 offered in this bundle for $35.