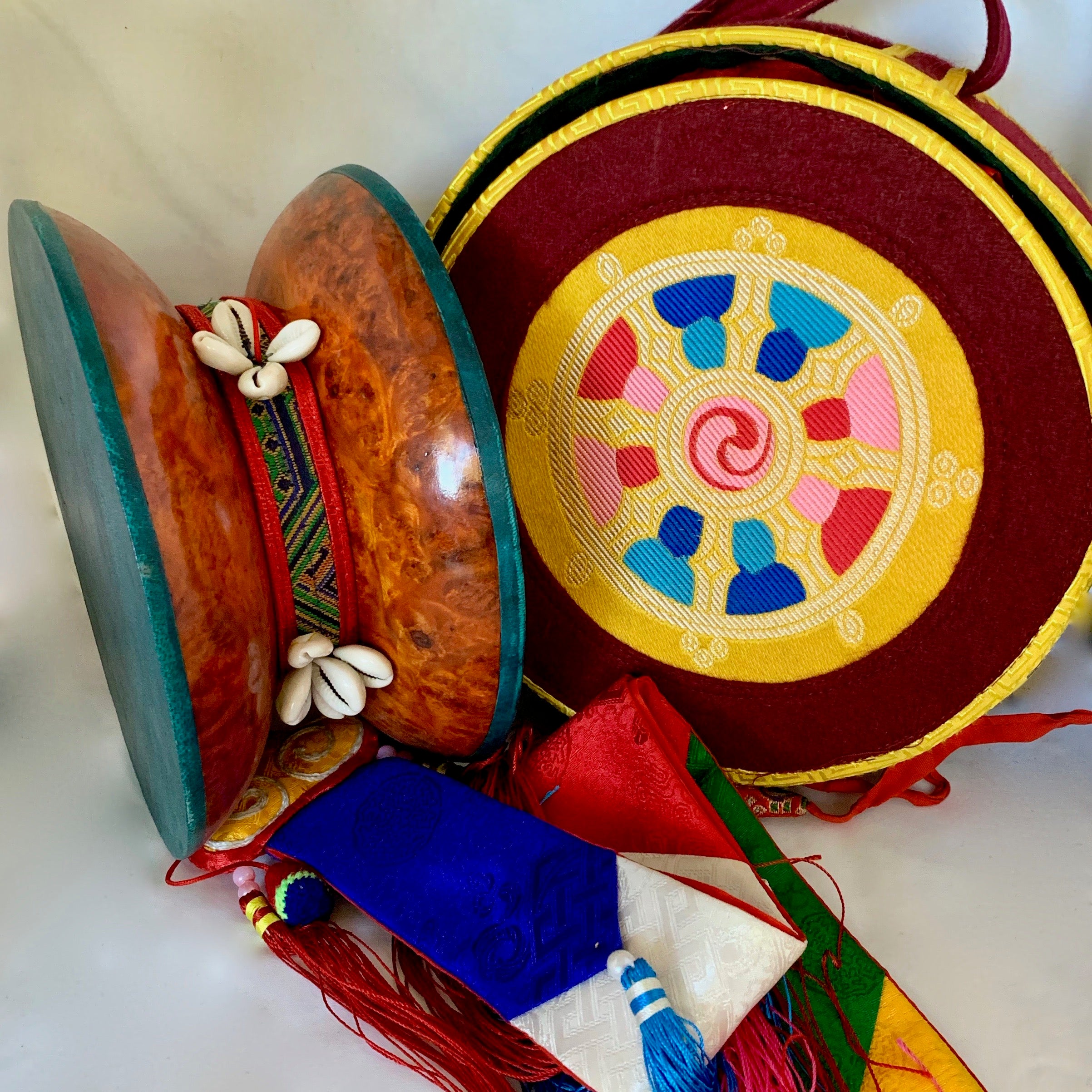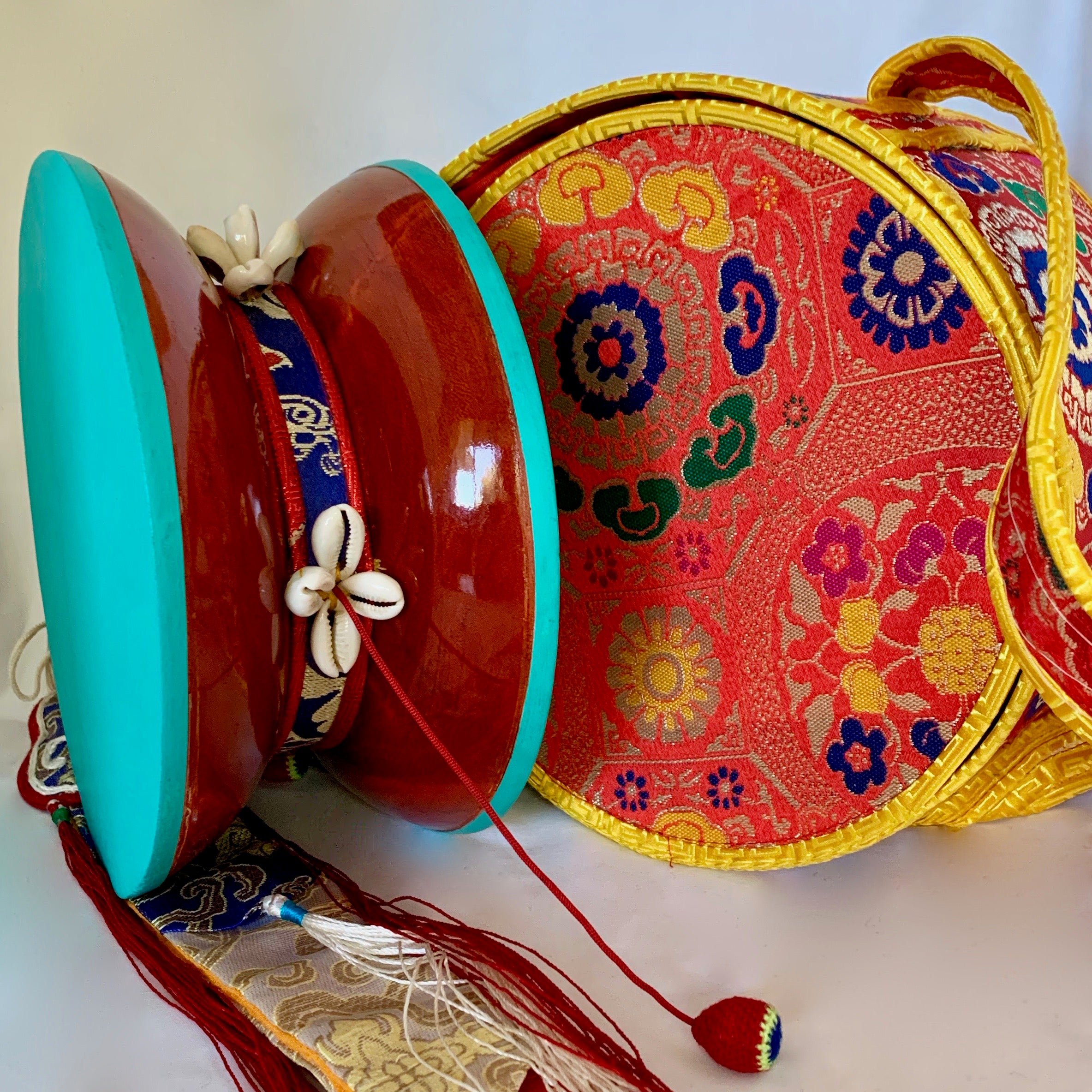 Chod Drum
Medium sized hand held drum used in a specialised Vajrayana ritual, known as Chod. Sacred Treasures has two types, each made of a different wood type.
Sengden is a high quality acacia wood used traditionally in drums. Our sengden is of excellent quality from Bhutan.
Our sengden drums are approx. 8in (20cm) diameter
Bhutanese burl wood is rarer type of wood. The burl is formed on or in a tree as a deformity yet it yields when polished, beautiful swirling patterns. The wood itself is also extremely dense and resistant to splitting. It is often chosen  for its light weight and unmissable beauty. 
Our burlwood drums are approx 8.25in (20.1cm) diameter
Both types of Chod drums are made by hand with the highest quality craftsmanship. 
Each has been hand selected and blessed by Khandro Rinpoche and Khachodling's Himalayan yogis.