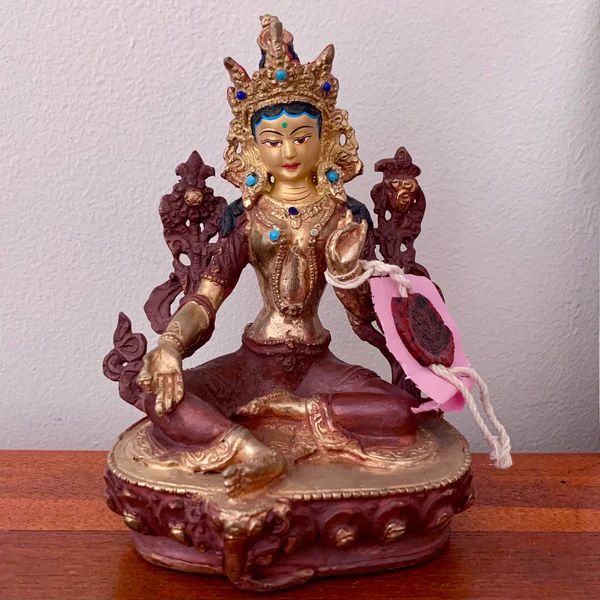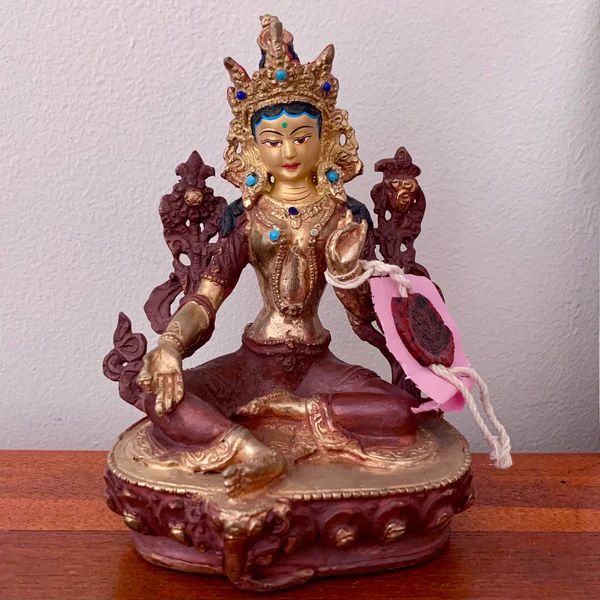 Green Tara 6 Inch Gold Statues
Tara is the feminine aspect of the Buddha of Compassion and represents the quality of action that arises from compassion. She is born from the tear of Chenrezig, the Compassion Buddha and as such she is also known as the Swift Saviouress, who will assist us to overcome our obstacles, protect and guide us to full awakening! Green Tara has one leg extended signifying her readiness for action and one leg folded in the meditation posture. Her left hand is in the gesture of granting refuge and holds a blue lotus flower. Her right hand rests down with palm outward and bestows blessings.
Sacred Treasures Green Tara statues are crafted in either Bhutan or Nepal. Each has been hand crafted, consecrated and blessed.
6 Inches approx. (15 cm)