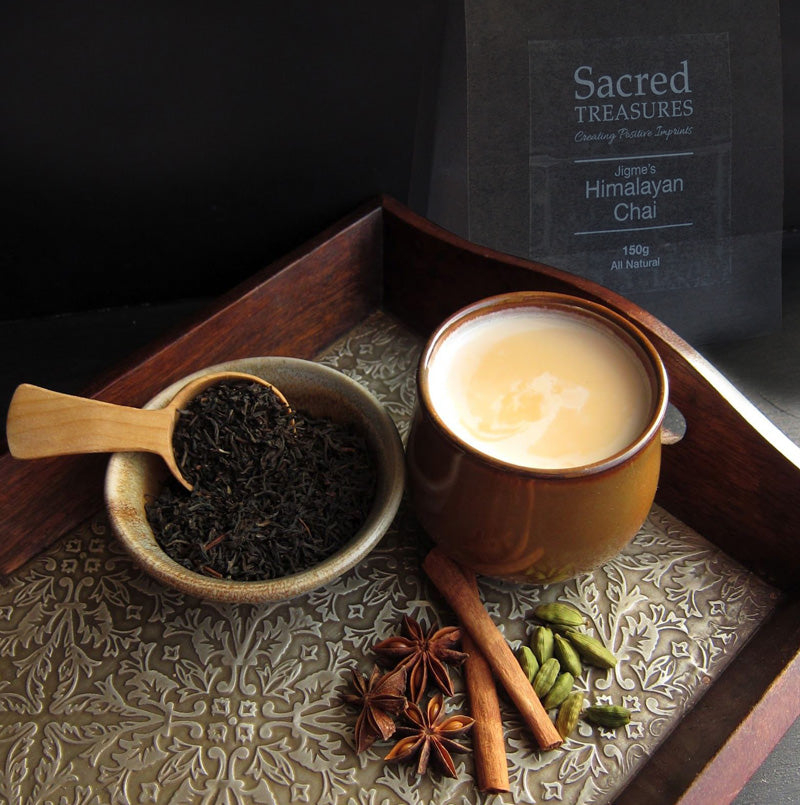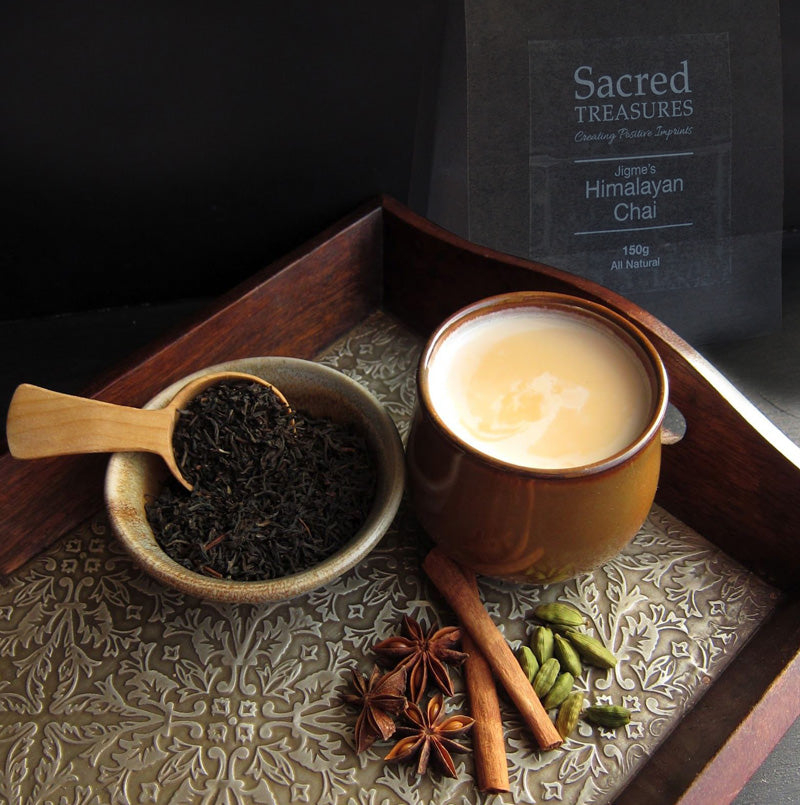 Jigme's Himalayan Chai
Authentic Himalayan chai created by Sey Jigme of the Shakya Shri Family lineage - Manali, India.
You are provided with Sey Jigme's special masala (spice) mix as well as the unique Indian tea which is necessary to brew an authentic chai (tea).
Instructions on the manner of brewing the delicious world known spiced tea are included.
The natural, fresh and authentic ingredients provided will allow you to brew 60 fragrant and delicious cups of chai to enjoy with family and friends.