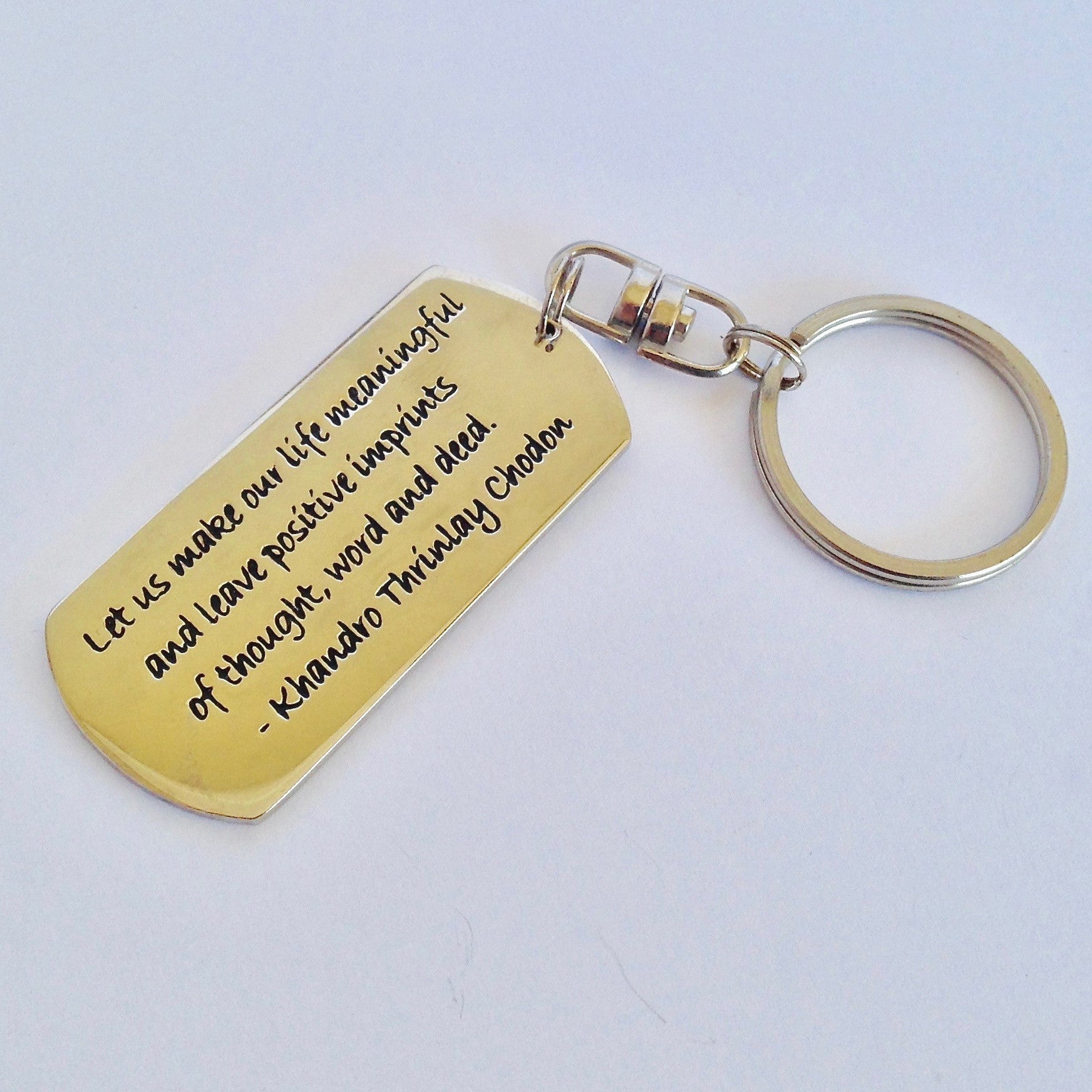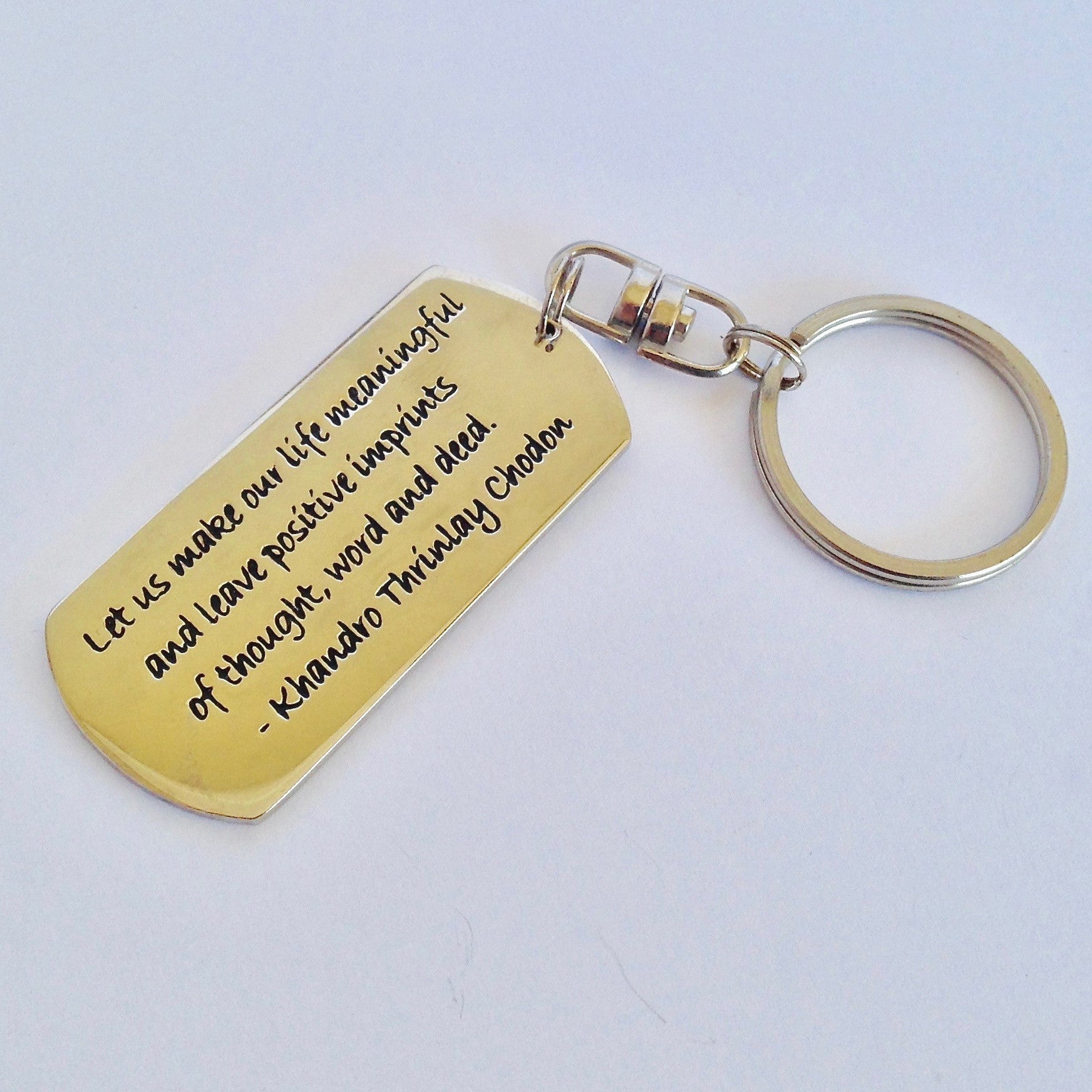 Sacred Treasures Keyring - Make your Life Meaningful
Quotes move and inspire us and this one reminds us of what is important in life. 
Let us make our life meaningful and leave positive imprints of thought, word and deed - Khandro Thrinlay Chodon
This keychain is made from brass and finished with high polished chrome. It has an elegant and sturdy swivel attached to a strong keychain so that your keys will always be secure and accessible.