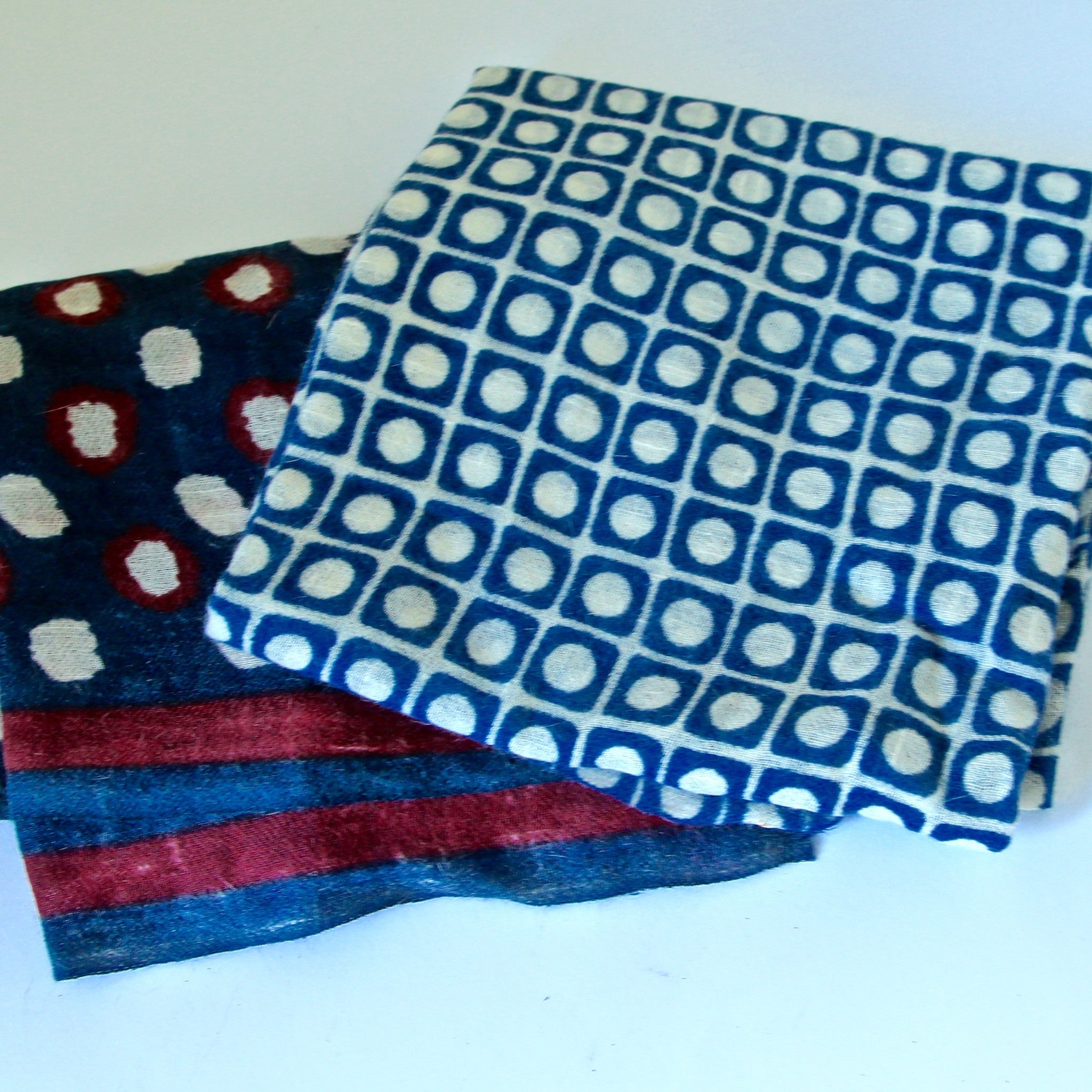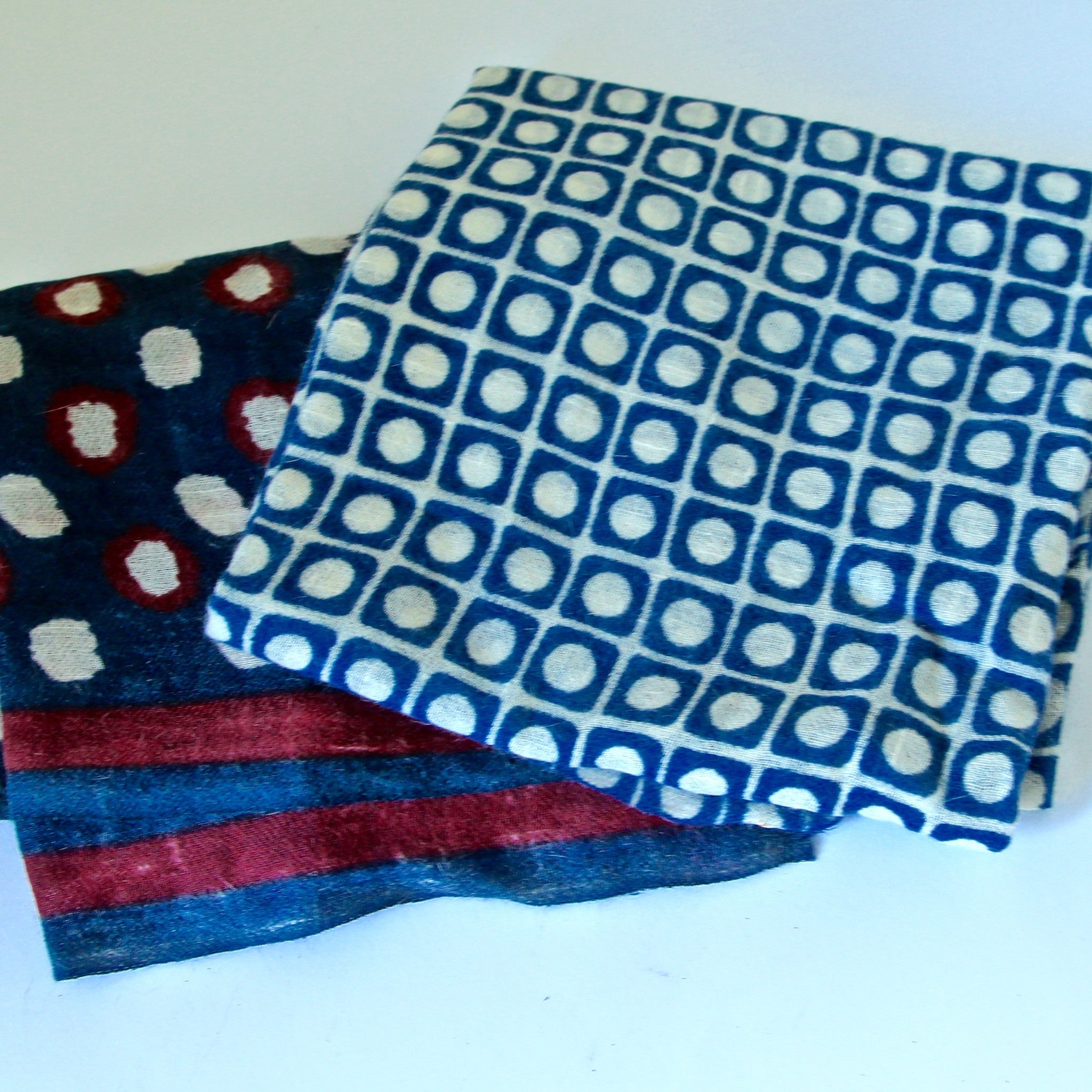 Ladakhi Pashmina/Wool Shawls - Blue Square Dot and Blue with Red and White Dot
These shawls are a 50:50 mix of Ladakhi pashmina and pure Himalayan wool. They come in a number of colours and designs suitable for everyday wear. Light and warm, these shawls are made by traditional Ladakhi people of the high Himalayas. 
Sacred Treasures has 10 versions of these available online - grouped in twos they are found in 5 listings - simply look under the heading of Ladakhi pashmina/wool shawls. 
Your purchase of this shawl will assist to keep the traditional art of wool production, weaving and the Himalayan culture alive.
2 x 0.8 m approx.