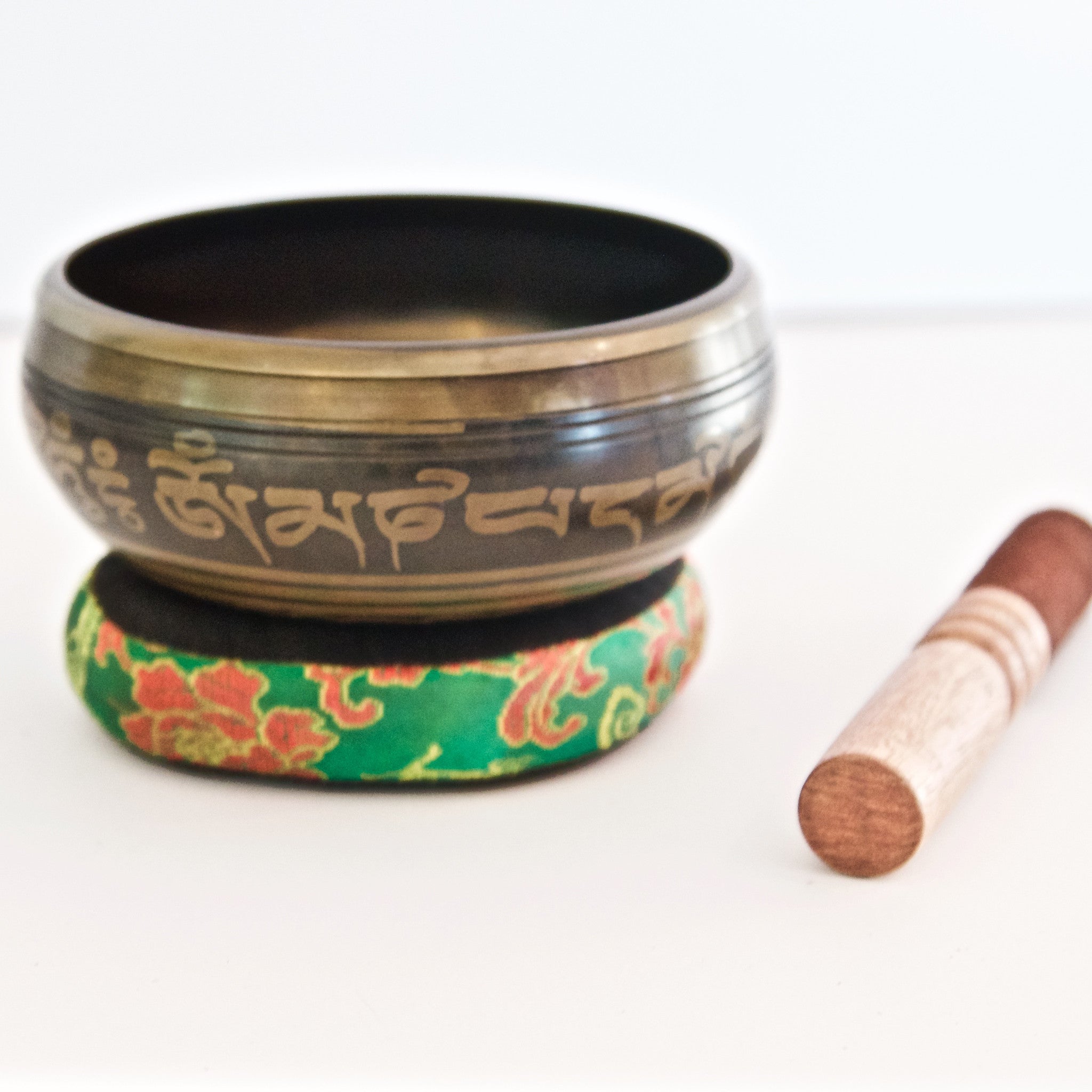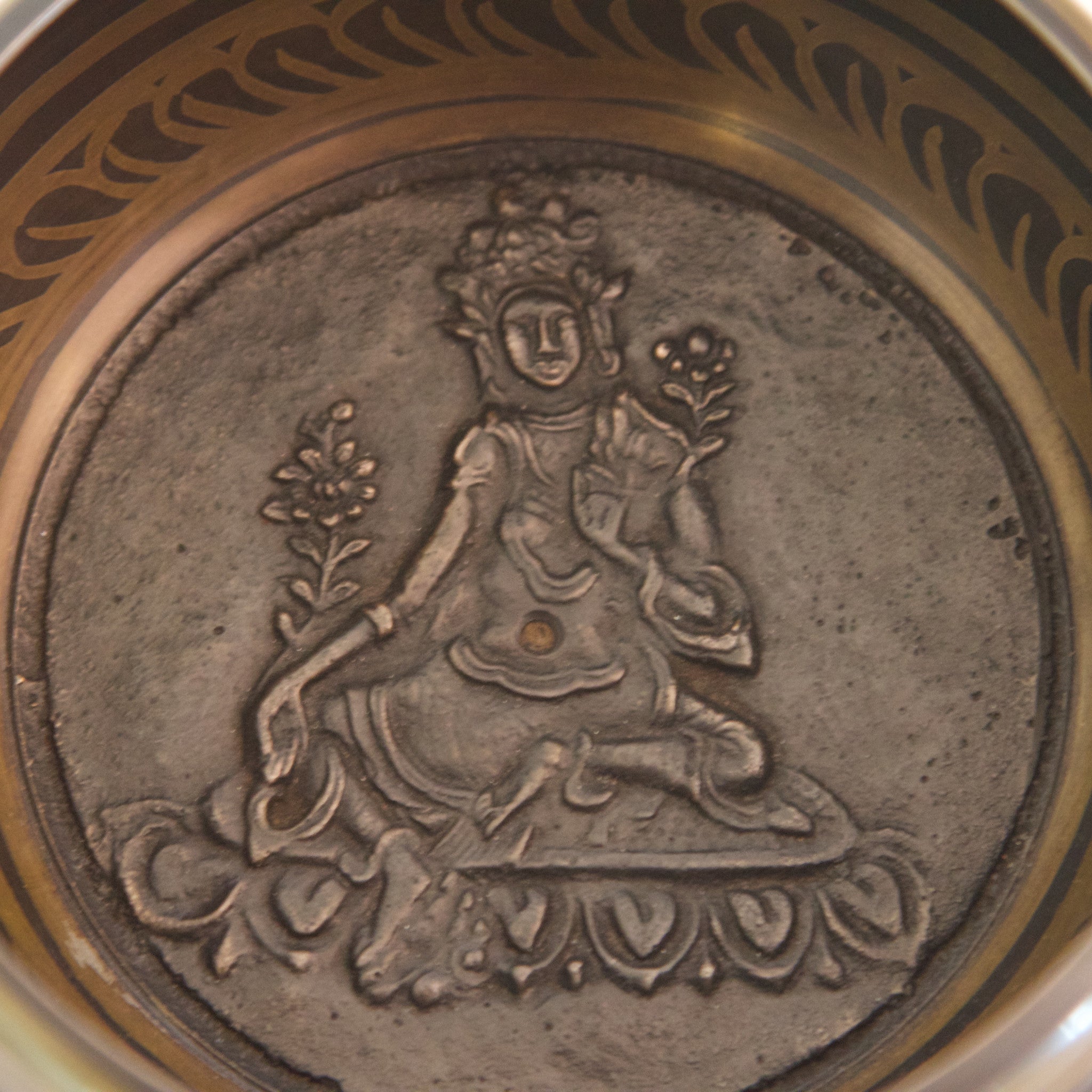 Buddha's Bowl Singing Bowl - Mani Mantra
$49.00
ST/MUS/2-3S-mane12cmTara
Hand Cast singing bowl in the shape of the buddha's bowl, etched with mani mantra outside and an embossed deity inside.
Comes with ring cushion and a wood/felt striker. 
Small: Available in Tara only (12-13 cm x 5 cm). Note of E.
Medium: Available in Tara and Chenrezig (14-16 cm x 6.5 cm). Tara available in notes of C, D and E
This is a unique handmade product and variations in each individual piece will occur.