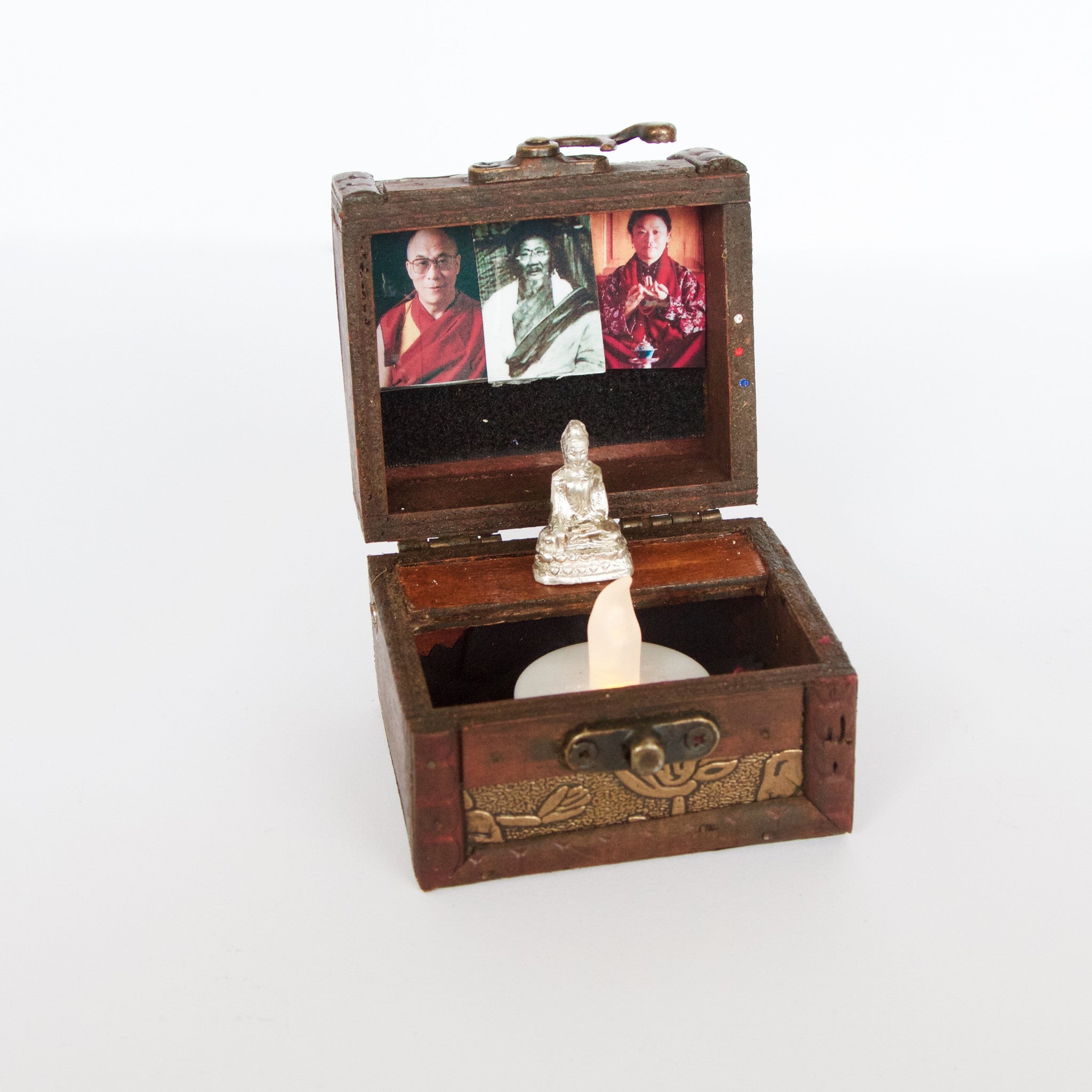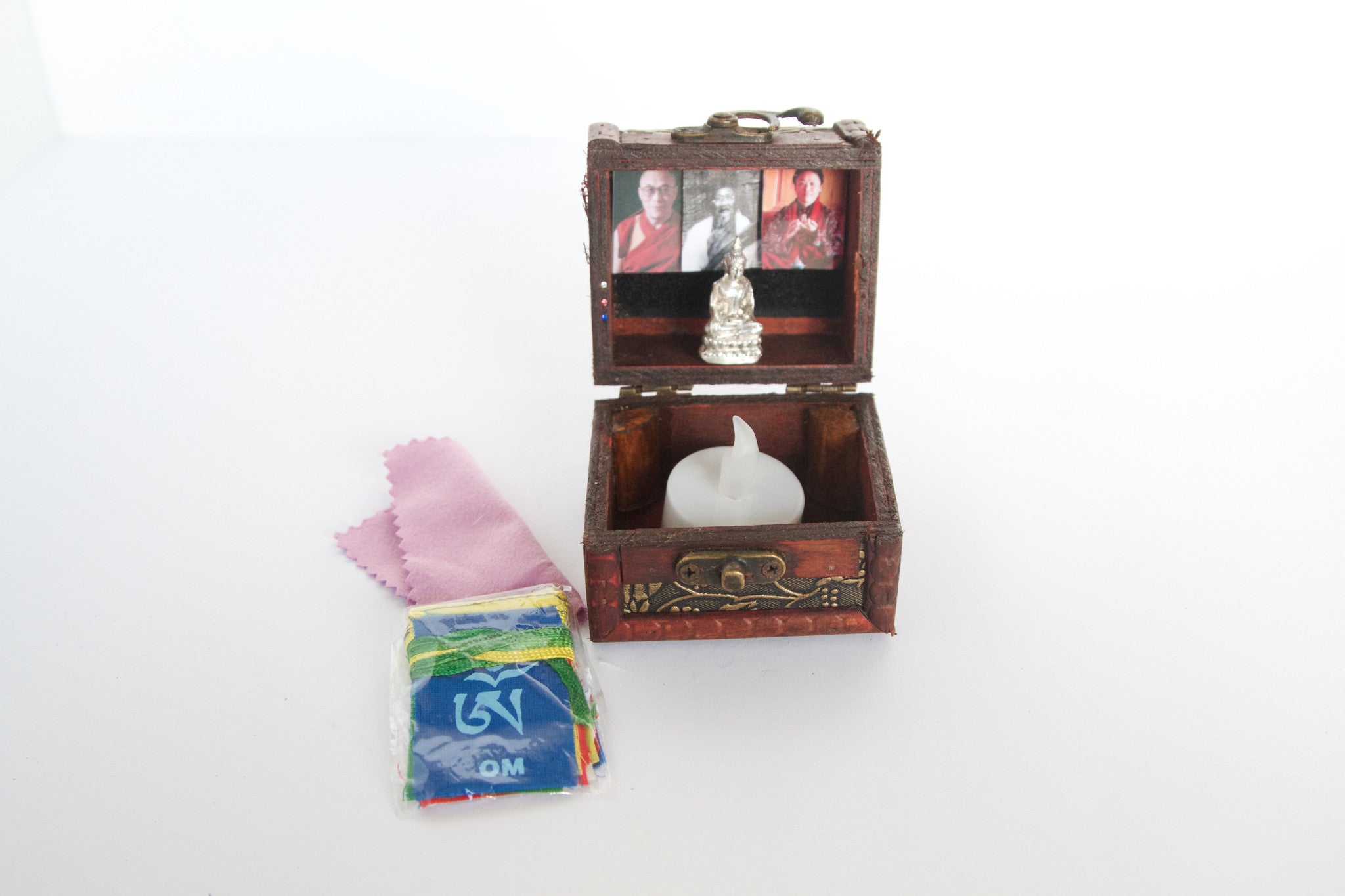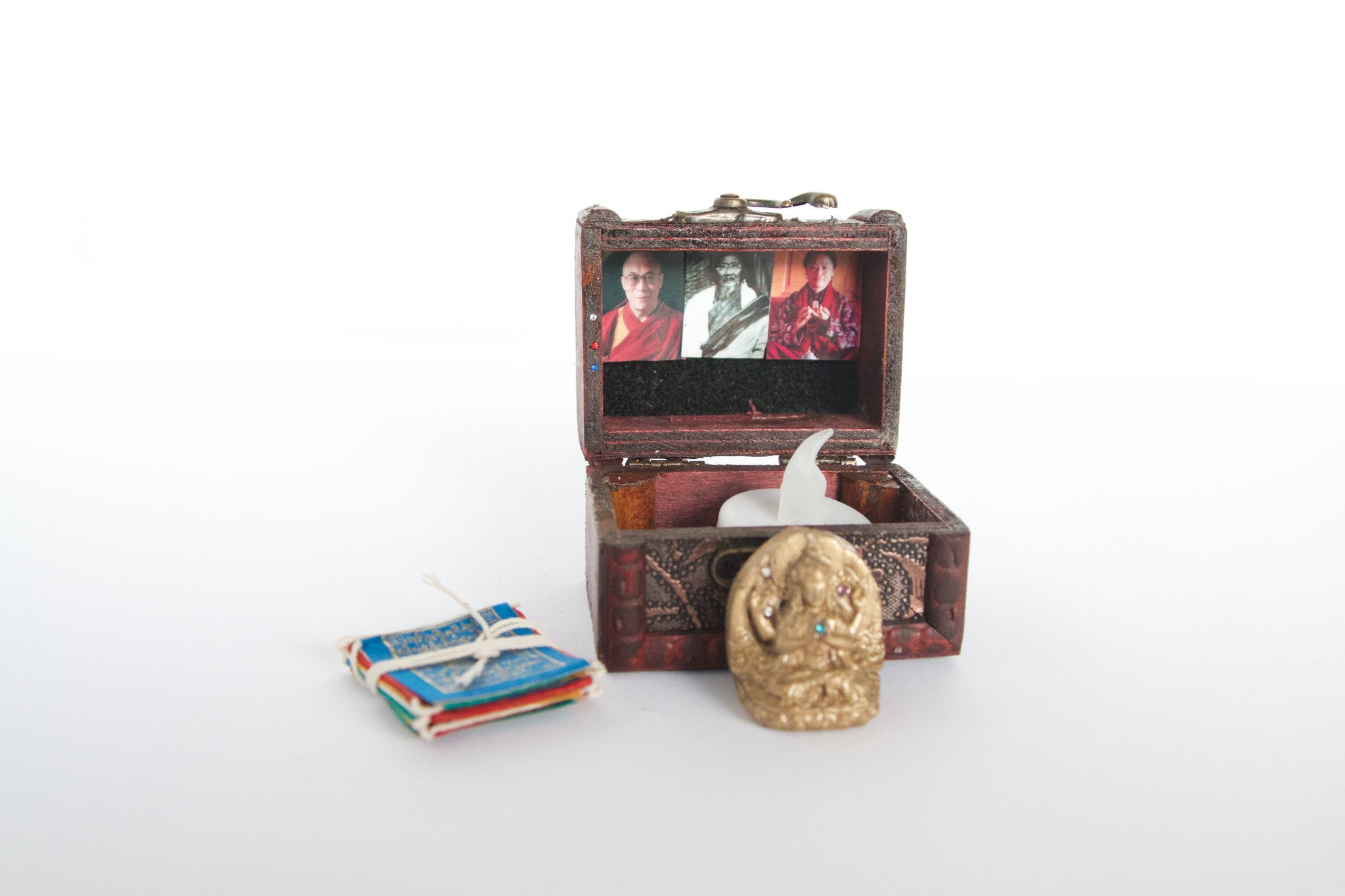 Pocket Shrines
The three jewels are with us no matter where we are, yet this mini portable shrine is a constant reminder of our dedication of body, speech and mind to the ultimate truth.
The embossed travelling box contains  either
- a simple tsa tsa  or
- a mini metal Buddha or
- a pure silver Buddha
and a place where your teachers/deities pics can be hung with velcro.
If you look closely you will find white, red and blue crystals in the lid.
A battery candle, and a set of mini prayer flags completes this beautiful heartfelt set.
Made with care and devotion by a student of Khandro Thrinlay Chodon.
Box Size: 8 x 6.5 x 6 x 3.5 cm  
Pocket shrine with Silver Buddha - Approx 120 gm 
Pocket shrine with Tsa Tsa - Approx 100 gm