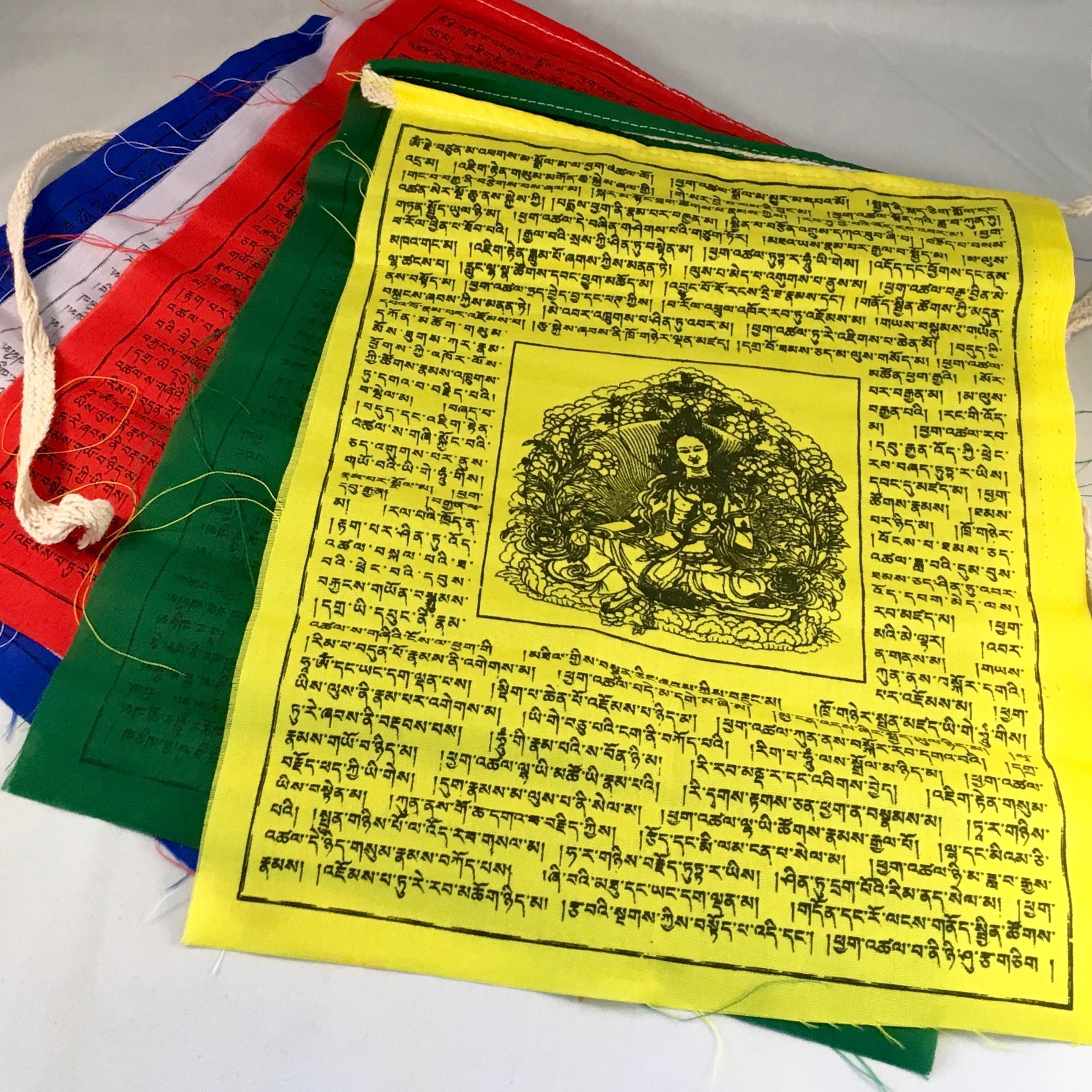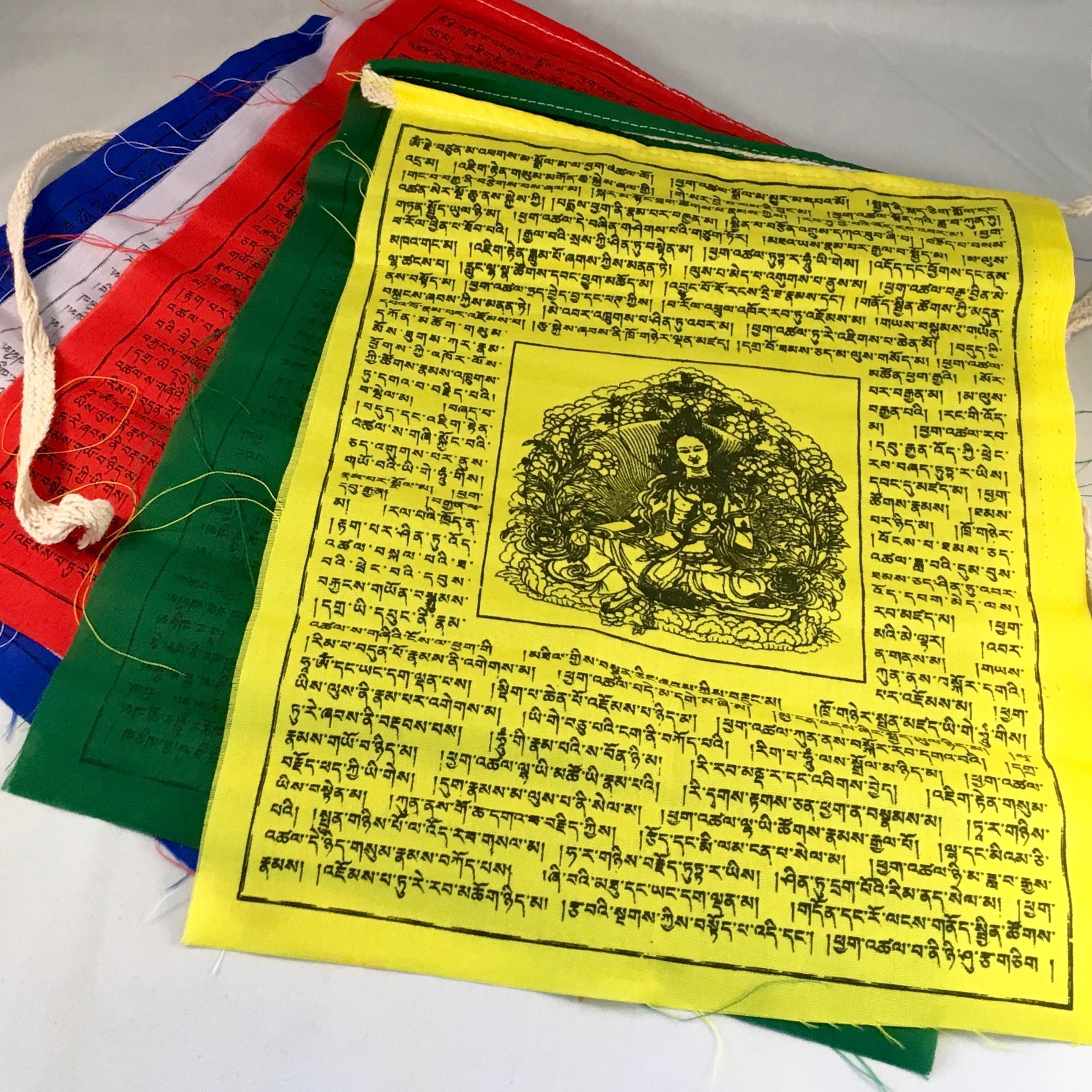 Prayer Flags - Tara Print
This quality material prayer flag contains a string of multi coloured flags (representing the 5 Buddha families), each with a Green Tara surrounded by Tibetan words and mantras that together generate merit and increase one's life force.
Hang where the wind rushes through your prayer flags to distribute the positive intentions printed on the flags.
Join your positive intentions with those on the prayer flags and they become an even more powerful way to spread goodness and harmony, generate merit and increase positive life force.
Medium: 25 x 20 cm   5 in a row (10" x 8")
Large: 40 x 30 cm 5 in a row ( 16" x 11")