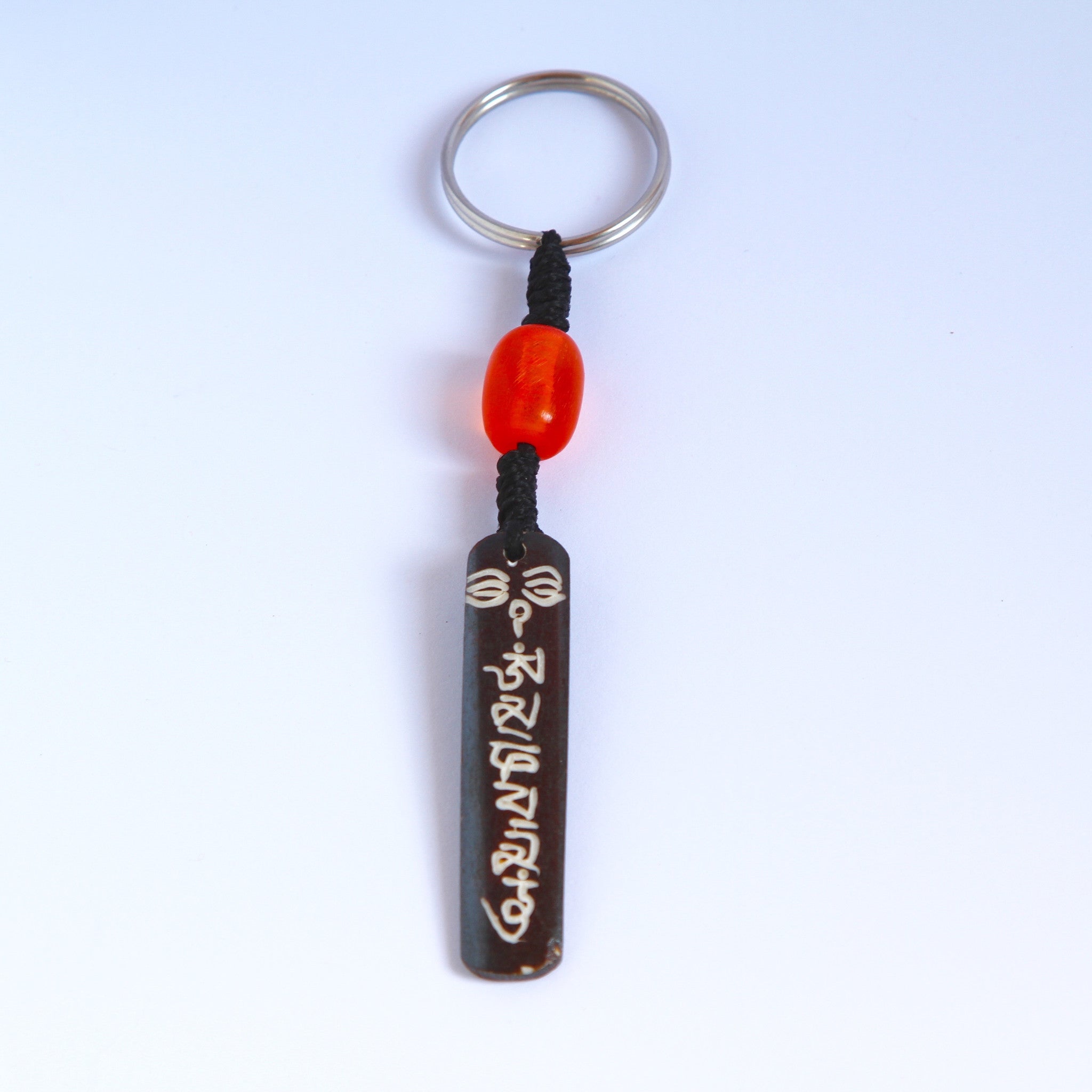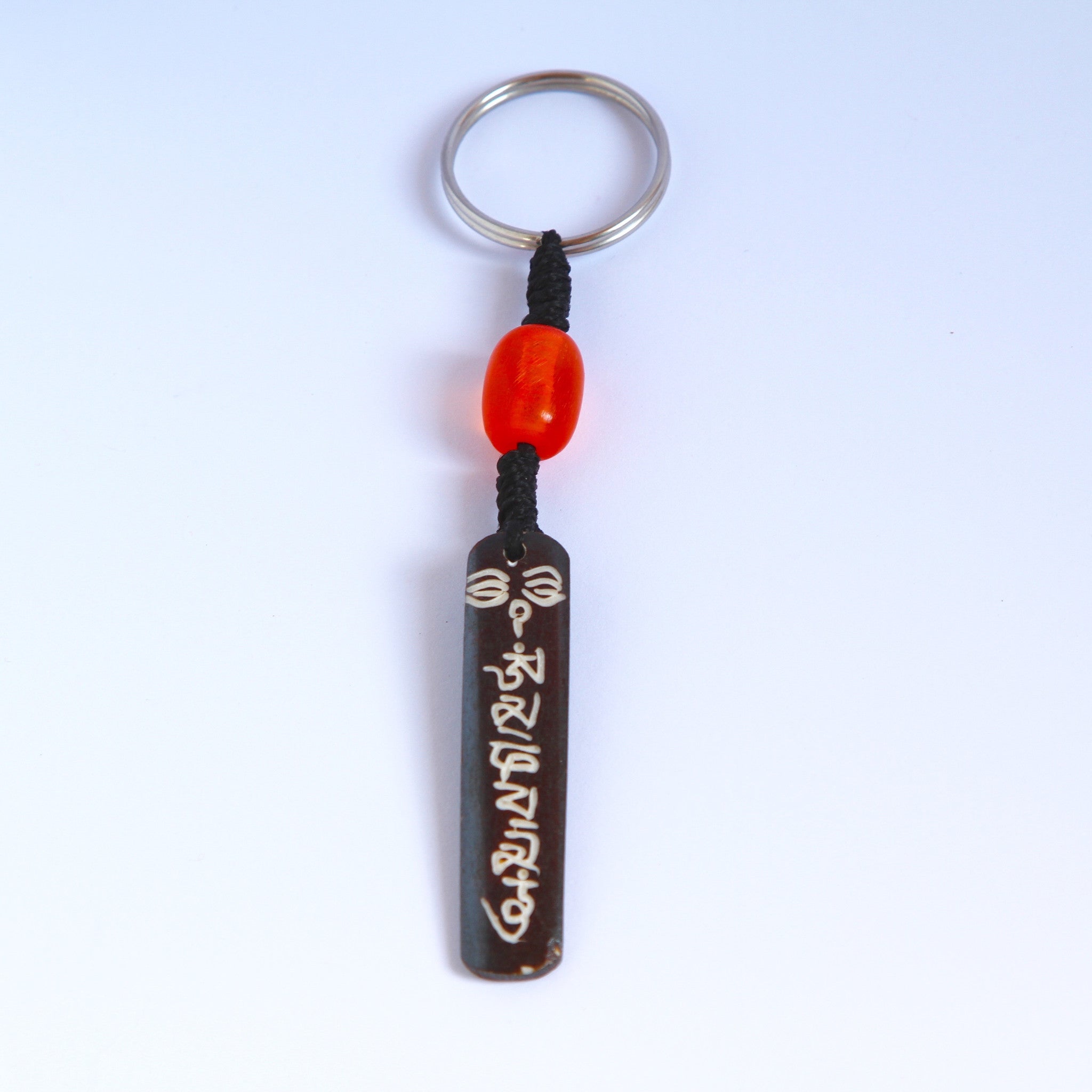 Long Tibetan Mani Keychain
Hand-made, this is a lightweight resin pendant, carved with the Tibetan letters for the mantra of compassion Om mani padme hung.
Whilst the meaning of this mantra cannot be summarised into one simple phrase or sentence, one can say that reciting this mantra, or taking it with you as you move through your day, invokes the powerful and loving attention and blessings of Chenrezig, who is the embodiment of Compassion.
Attached to the resin Mani piece is a braided cord decorated with a bead and finished with a strong keyring. 
Total length 12.5 cm