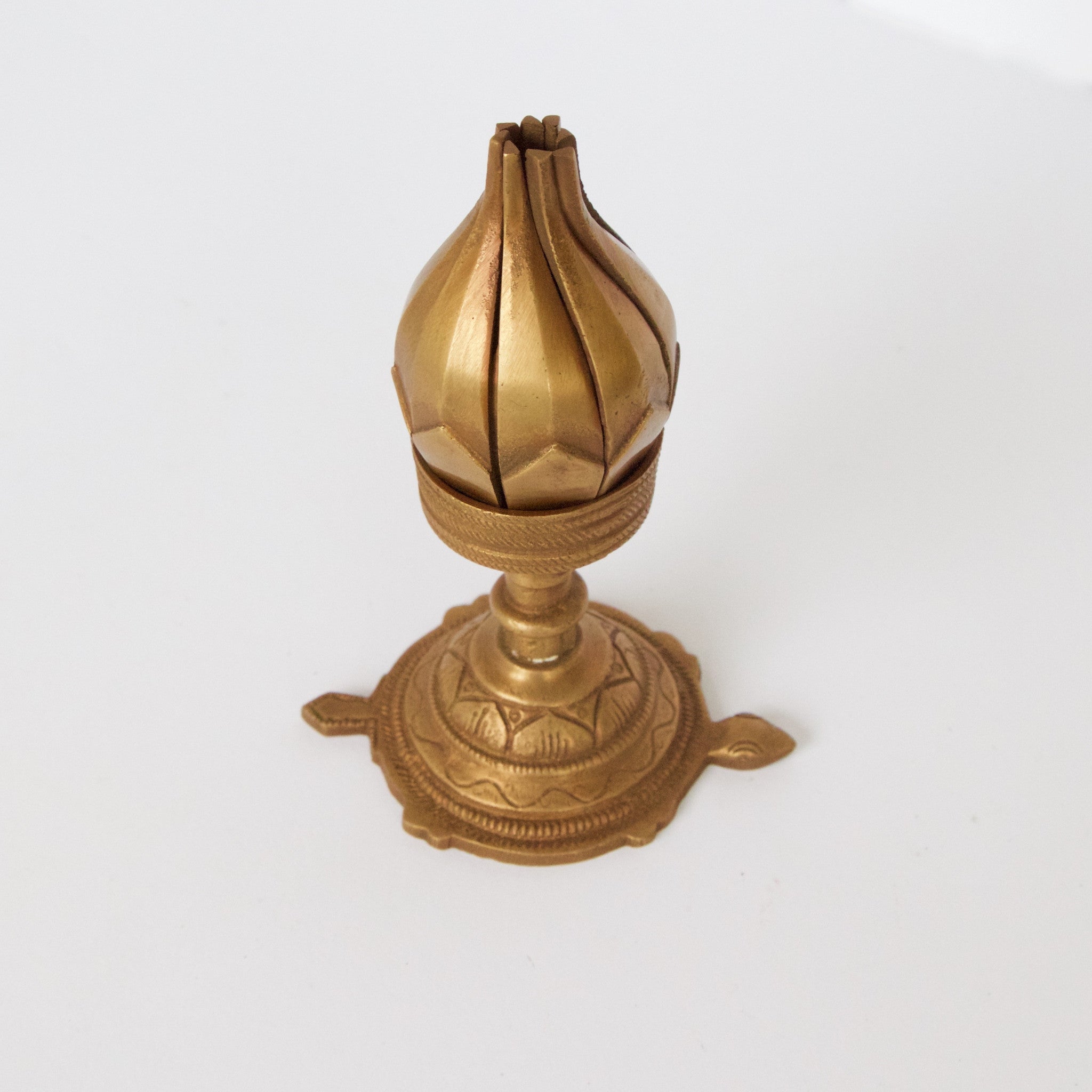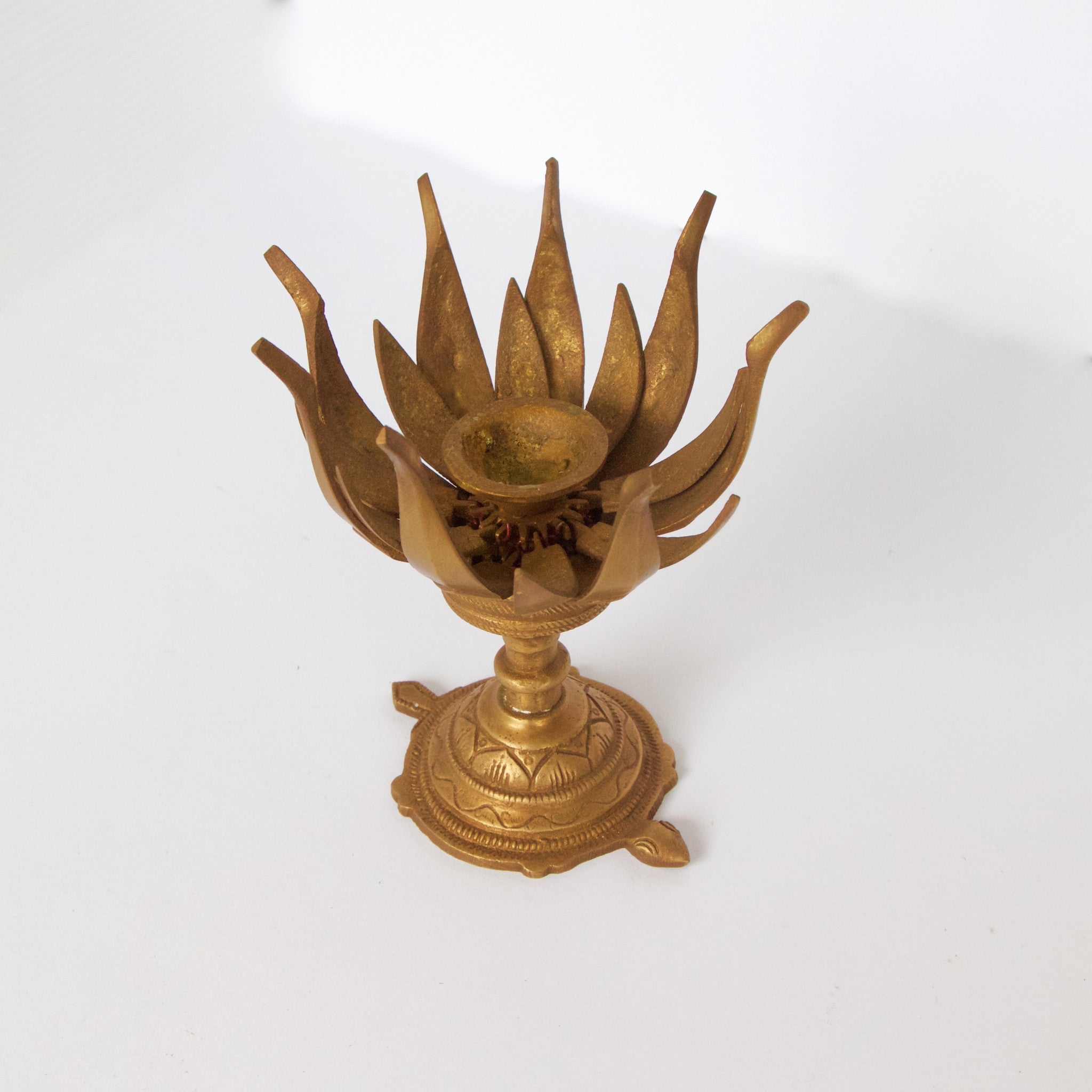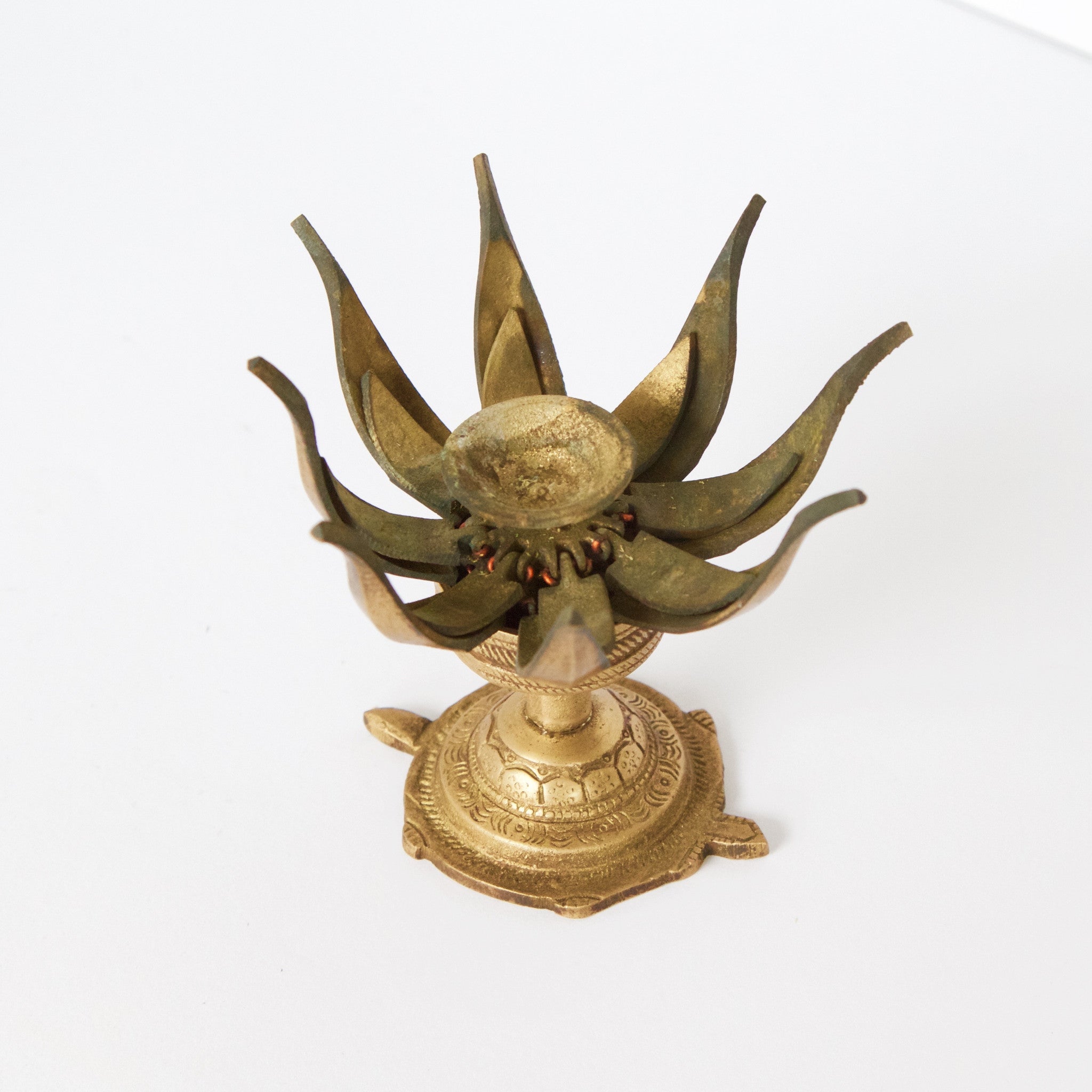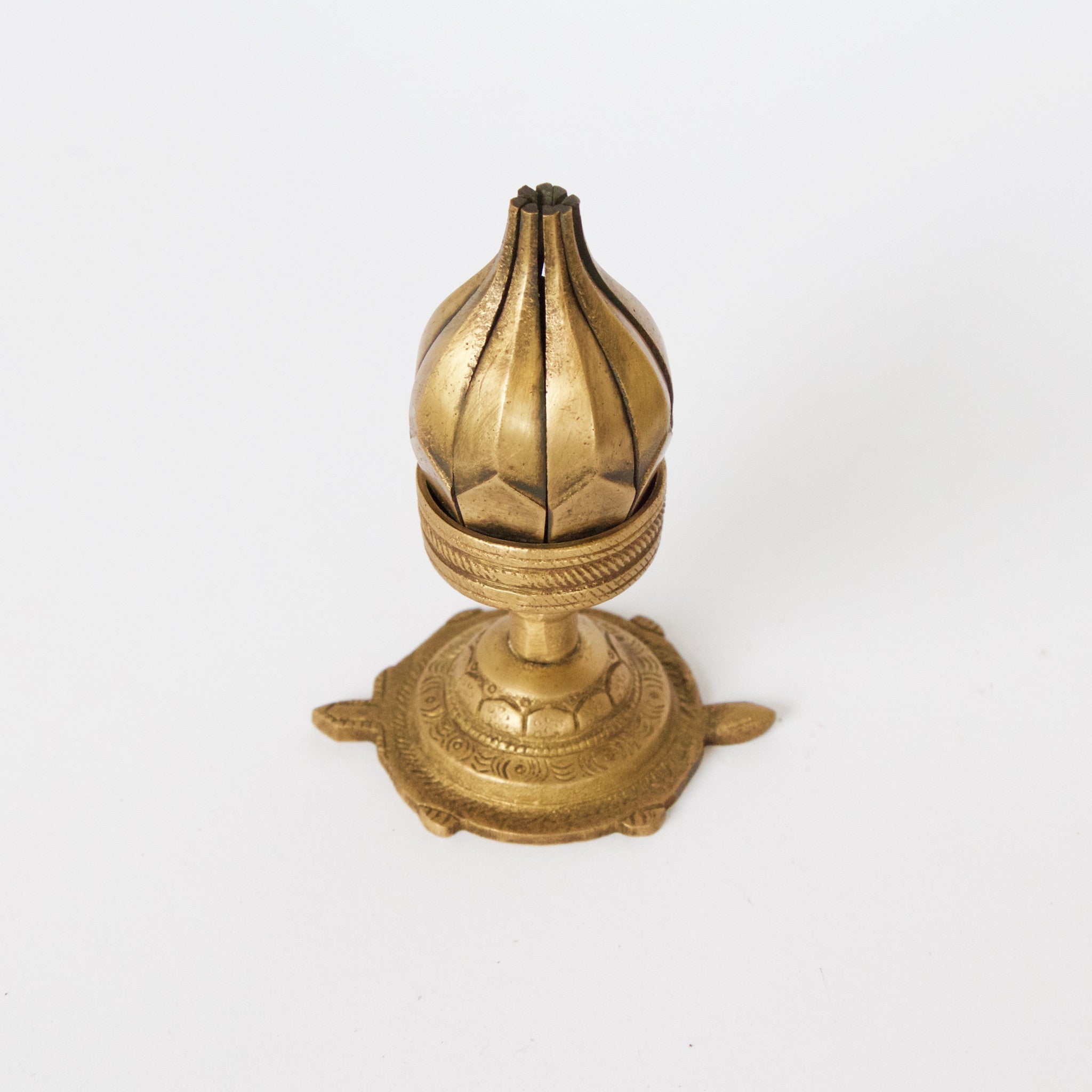 Tibetan Lotus Candle Holder (tealight)
Intelligently crafted brass lotus stand with petals that may close or open to any desired position. Its corolla is able to hold a tealight candle and beautifully alights any room or shrine.
Tall opens to 18cm wide and stands 14.5cm high. 
Small opens to 12cm wide and stands 10 cm high.