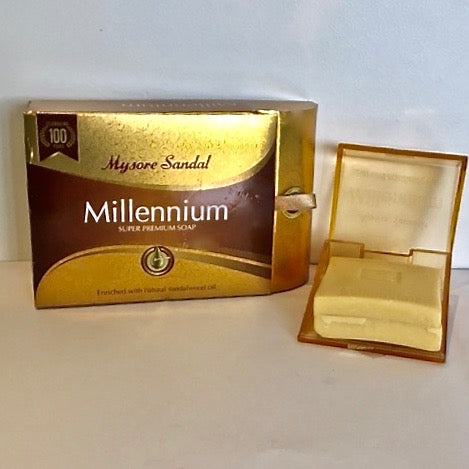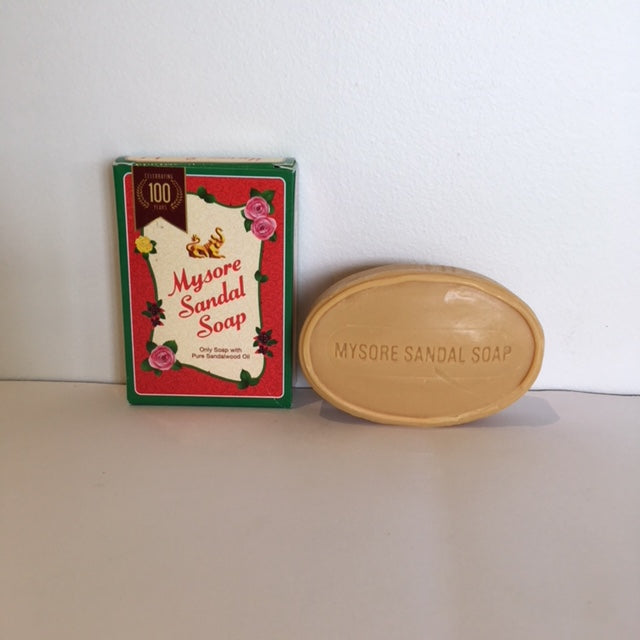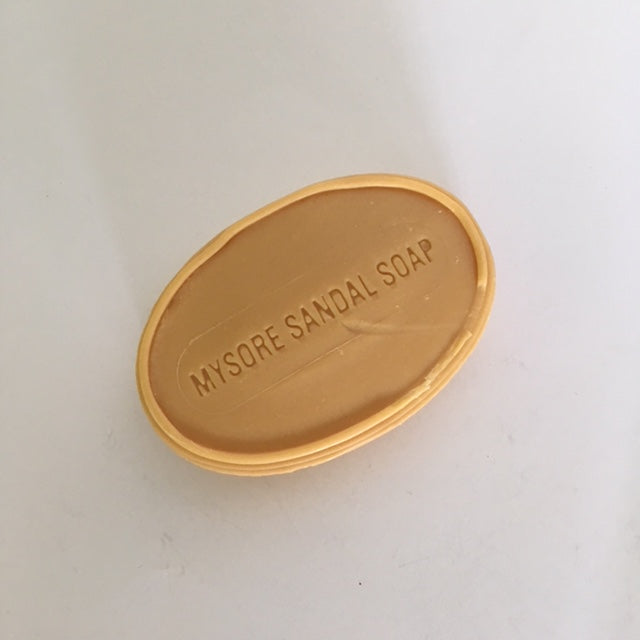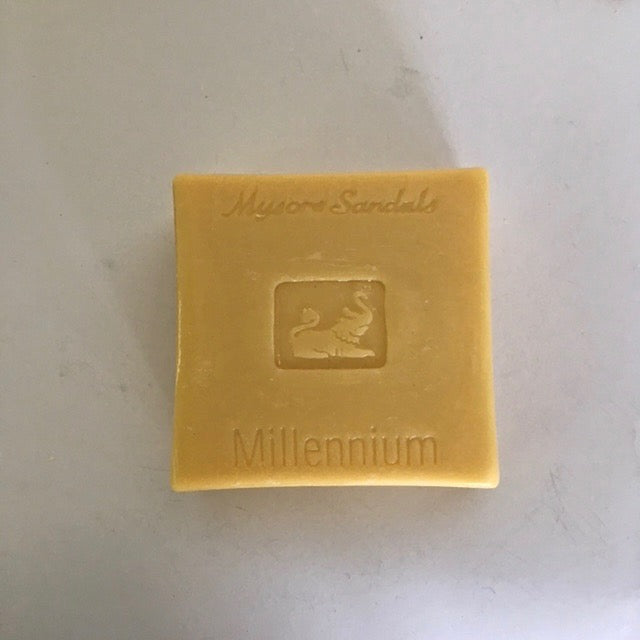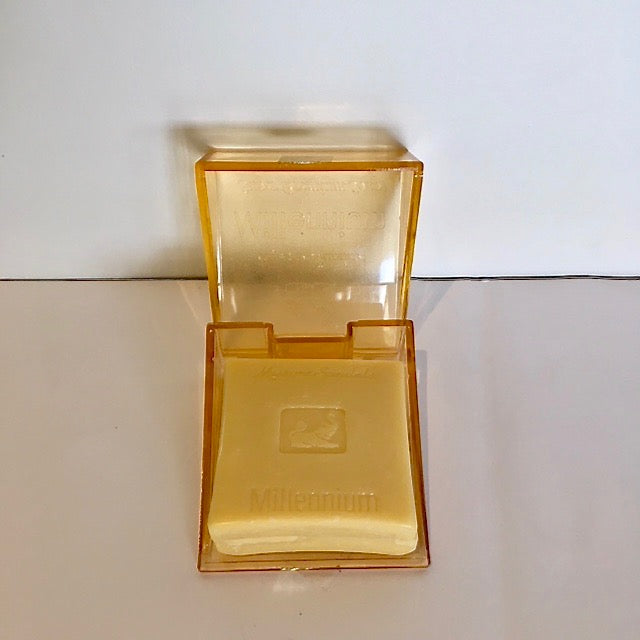 Mysore Sandal Soap with Pure Sandalwood 0il
Mysore Sandal Soap holds the distinction of being the only 100% pure sandalwood oil soap available in the world. It's healing properties include reduction of acne and stretch marks, relieves both inflammation and itching, has anti-ageing properties, imparts a soothing, toning and moisturising effect, prevents marks and scars on the face and defends against skin rashes. It is also one of the oldest known perfume materials in the world and has a calming effect on the body.
Super Premium Mysore Sandal Millennium Soap contains the purest Indian sandalwood oil as well as essential oils such as vetiver, patchouli, geranium, cedar wood, clove, guaiac wood and orange. 
The sandalwood oil in this soap is ranked as the queen of fragrances and is popularly known as liquid gold.
75gm Mysore Sandal Soap
150gm Super Premium Mysore Sandal Millennium Soap