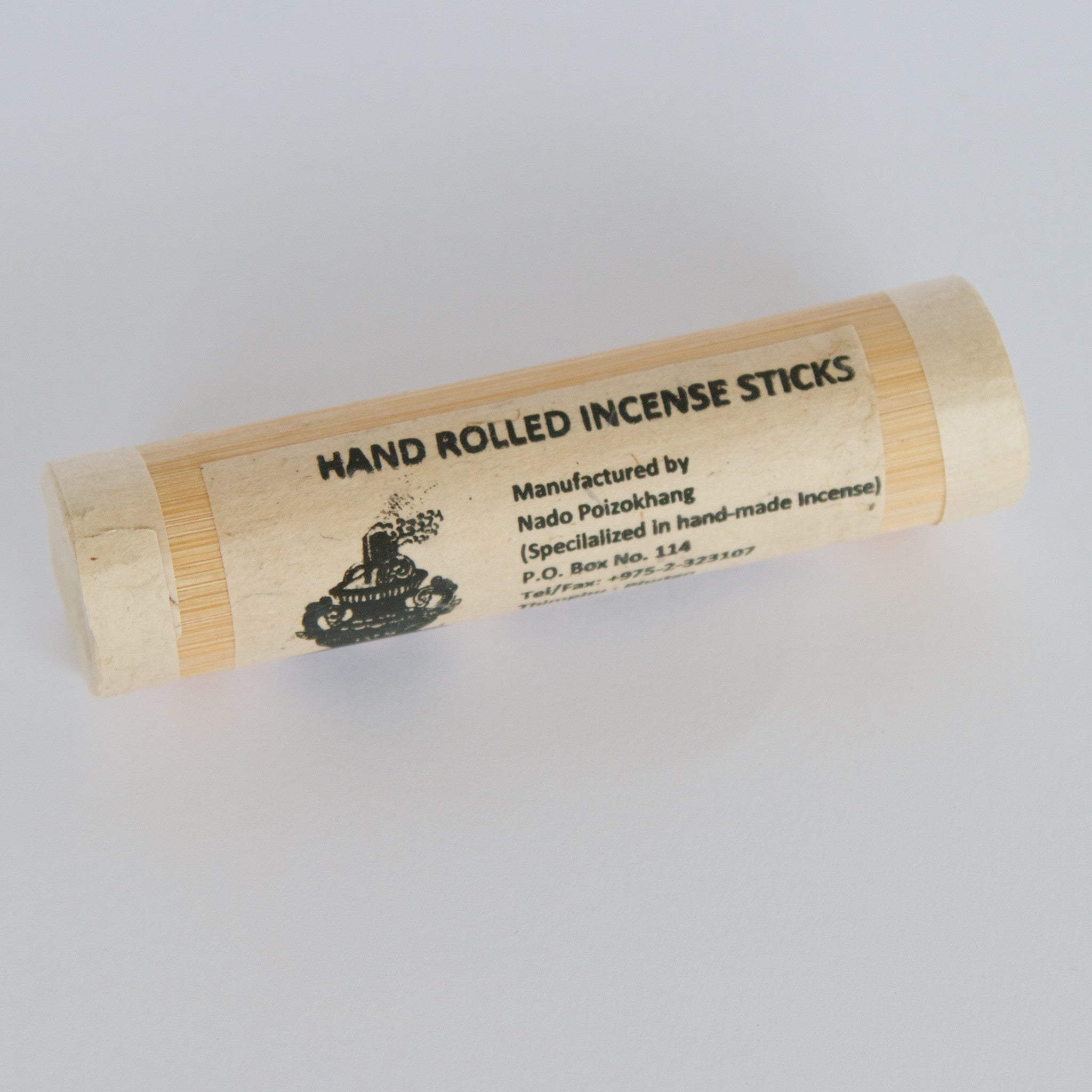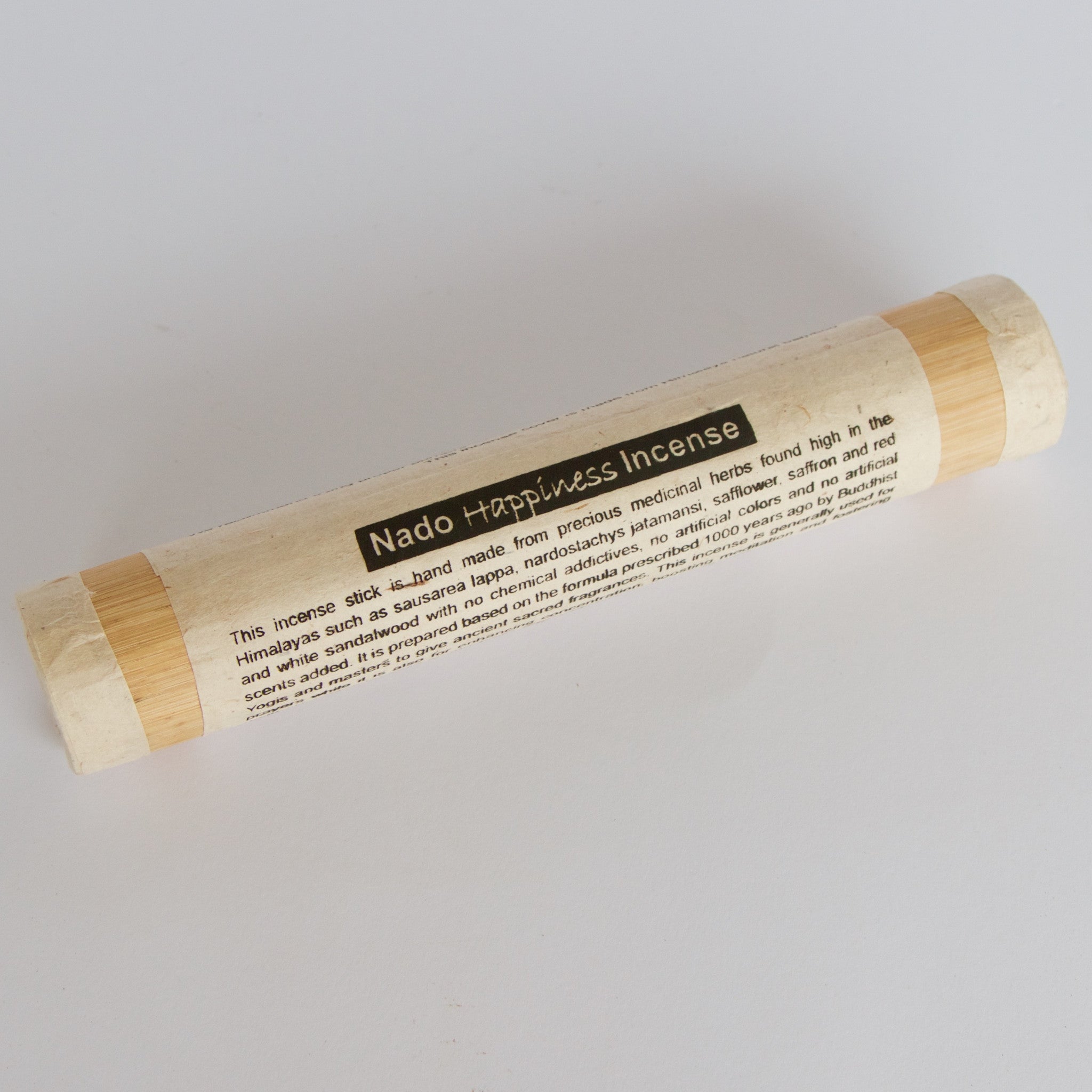 Nado's Bhutanese Happiness Incense Sticks
Nado's Happiness Incense - This is top of the Nado range, free of chemicals and based on a formula more than 1000 years old. Ingredients include sausarea lappa, nardostachys jatamansi, safflower, saffron, red and white sandlewood.
Enhances concentration and boosts well-being.
Approx. 24 incense sticks in roll. 100% natural and hand rolled. Packaged in unique bamboo container.
Long: 22.5 x 4 cm
Short: 13 x 3.3 cm