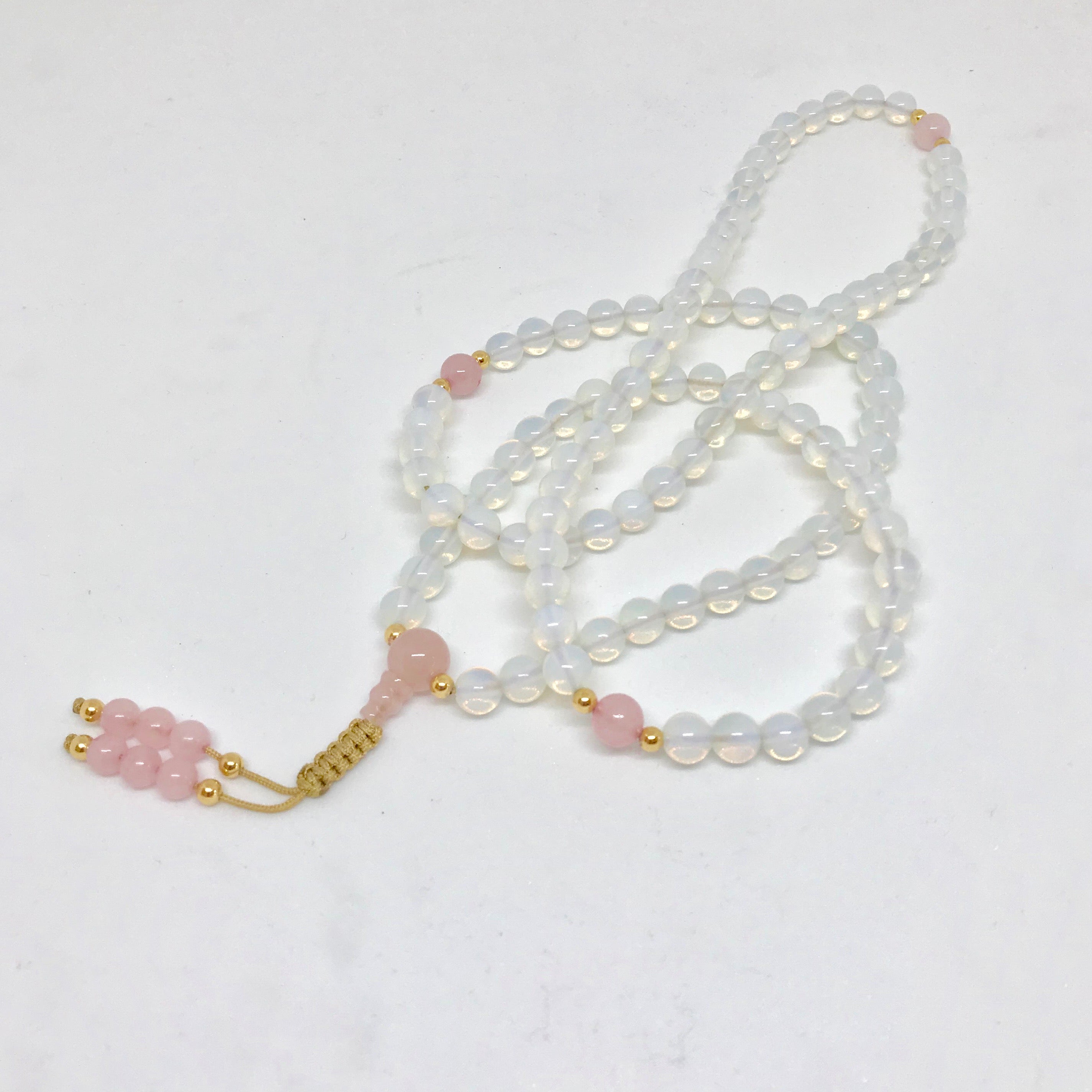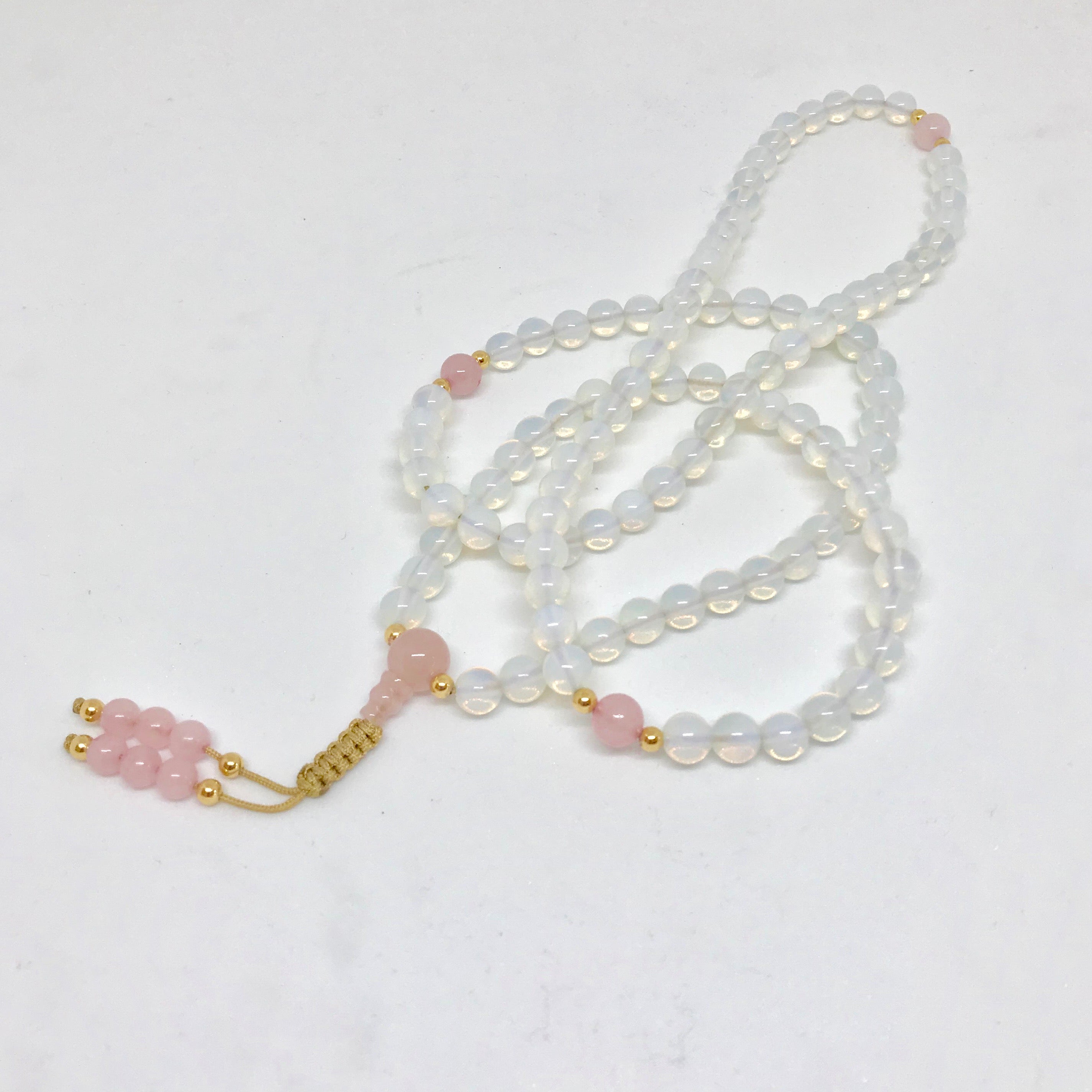 Opalite and Rose Quartz Mala
The softly opalescent 8 mm opaline beads are matched with rose quartz beads and golden brass markers. The guru bead is rose quartz and is finished with an adjustable snake knot.
Silk mala bag is included.
Opaline is also known a sea opal glass and is a man-made stone. Its opacity ranges from clear to milky and the stone takes on a luminous blue glow. Light passing through opaline causes the stone to cast a warm amber glow. Like the rose quartz, it is seen as a gentle and calming stone.