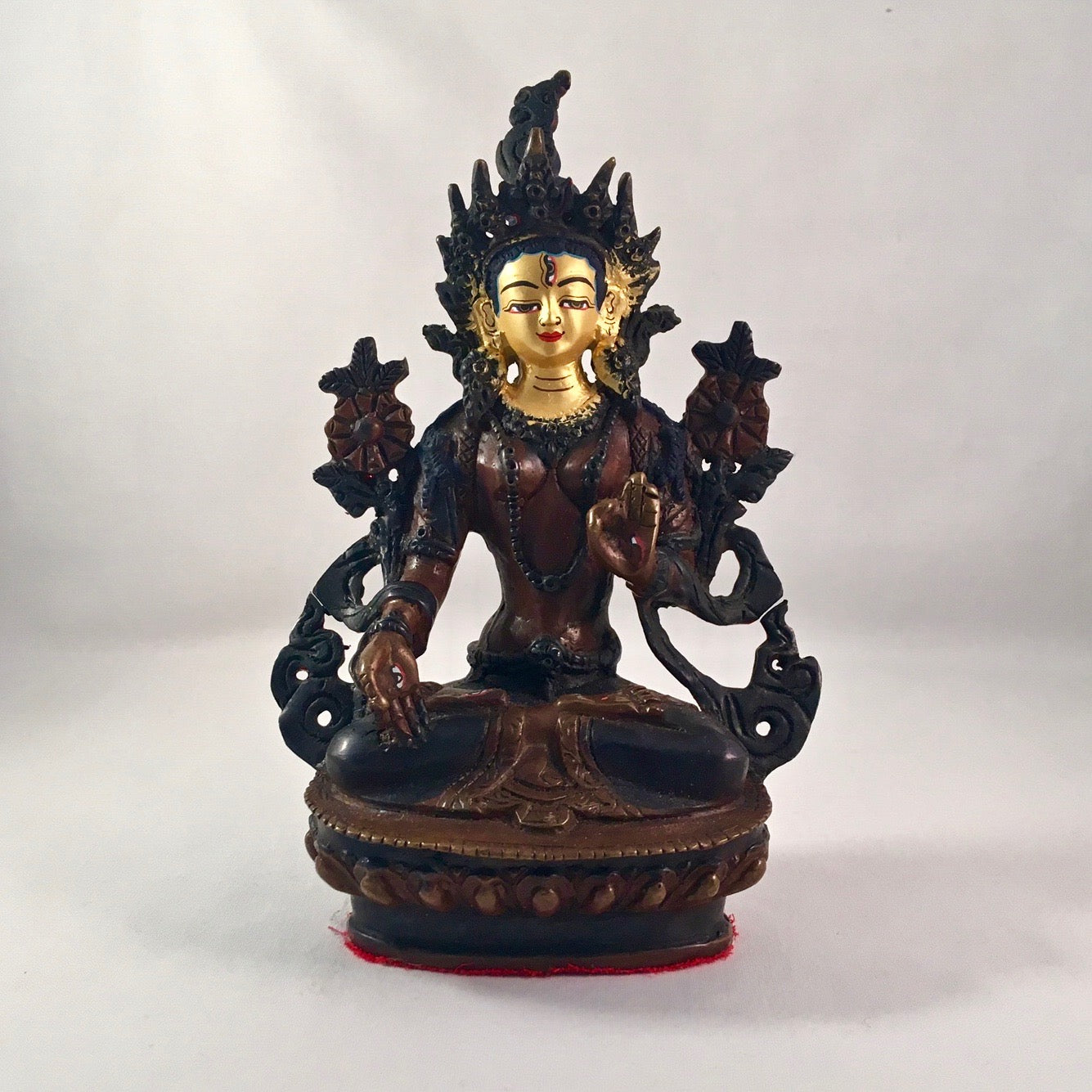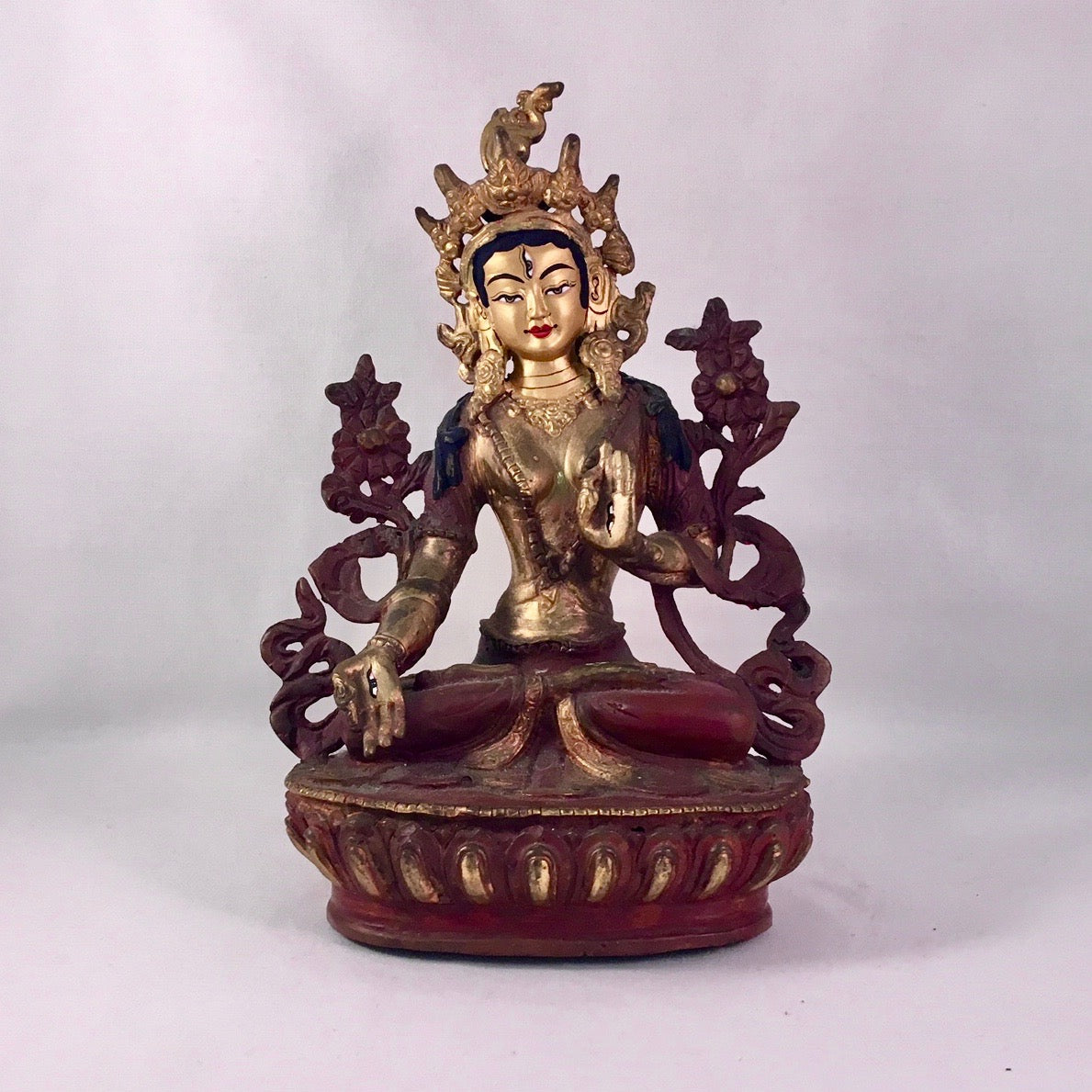 White Tara 6.5 Inch Copper Statue with Painted Gold Face
White Tara is another aspect of the manifestation of compassion. White Tara expresses peace, long life, prosperity and good fortune. She sits in meditation posture and has extra eyes on her hands, feet and central brow, so that she sees clearly the suffering of all sentient beings. Her right hand rests down with palm outward and bestows blessings, while her left hand holds a triple white lotus in different stages of bloom.
Copper with painted gold face.
This statue is filled and consecrated by the Shakya Shri lineage. One is also available that is able to be consecrated. 
6.5" (17 cm)